The Greatest Quarterback, Peyton Manning
May 24, 2012
Peyton Manning is the greatest quarterback of all time due to his up bringing of a quarterback family. His dad Archie Manning was a quarterback at Ole Miss from 1967-1970 and went to the NFL draft in 1971. In the draft he was the second pick in the very first round by the New Orleans Saints. Archie played for them from 1971-1975 and then back again from 1977-1982. Archie was then sent to the Houston Oilers and then to the Minnesota Vikings. He retired in 1984, but during his NFL career he had three sons named Cooper, Peyton, and Eli Manning.

Cooper, Peyton, and Eli all grew up watching their father play football and wanted to pursue that career. They all went all through their life playing football becoming rising stars. Peyton and Eli were quarterbacks as for their brother Cooper he was a wide reciever. Cooper found out in high school that he was diagnosed with spinal stenosis (a narrowing of the spinal canal) so his career was cut short. Peyton and Eli both went to college and were starting quarterbacks. Peyton went to The University of Tennessee and Eli went to Ole Miss. Peyton went to the draft in 1998 and was the very first pick in the first round by the Indianapolis Colts. Eli went to the draft in 2004 and picked first by the San Diego Chargers then was traded to the New York Giants in the draft for Phillip Rivers.

Peyton ended up being the best out of all of them because he was an eleven time pro bowler, five time First Team All Pro, three time Second Team All Pro, four time AP NFL MVP, six Time AFC Player of the Year, Pro Bowl MVP, Super Bowl Champion, Super Bowl MVP, two time AFC Champion, and Indianapolis all time leader in stats. Peyton was the fastest quarterback to reach 4,000 completions and the fastest to reach 50,000 passing yards. His total passing yards are 54,828, his passer rating is 94.9, and he has thrown 399 touchdowns.

Peyton has been on top for years and will still continue just with another team, the Denver Broncos. Everyone is thinking that Peyton will do better than John Elway did when he was the quarterback for the Broncos. Peyton got replaced by the outstanding rookie from Stanford University, Andrew Luck, the analysts are saying he will be better than Peyton after a year. They believe Peyton could bring multiple super bowls to Denver and top the records there as well. All Peyton can do now is live up to the expectations and play the best he can. That is why Peyton is the greatest quarterback there is.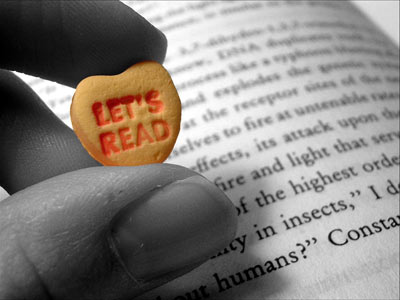 © Amy D., Troy, OH