What Guard Technique Do You Posses?
December 2, 2009
The road to athletic greatness and glory comes at an ultimate price: excessive devotion and hard-working dedication. The amount of hours spent sweating in the gym and hustling on the hardwood court pays off. Many athletes try to become a unique player of their own game, by trying to develop and revolutionize their style of play. Each competitor tries to create a niche for him or herself by contending with the masses. To discover their true talents, a manifold of competitors face a common enigma: What type of guard do they resemble? In the sports nation, basketball players are usually broken down into two general groups: the backcourt and the frontcourt. The backcourt contains the speedy, agile, and fierce guards.

Guards relay a key role in the game of basketball. Their main objective is to direct the plays, control the tempo, and ignite the offense. A collective series of guards can be broken down into many selective categories: the "scorer", the "playmaker", the "tenacious d" defensive specialist, the "sniper" sharpshooter, and the versatile "all-a-rounder."

In a typical game, a potential win for a team starts with racking up points onto the scoreboard. A "scorer" does exactly that, firing away at will. Nothing comes between the scorer and the basket, as they slash towards the hoop. In the professional world, one prominent individual, who specializes in filling up the score charts, would be the L.A. Lakers, 11-time All-Star and 4-time NBA champion, Kobe Bryant. He masters the art of scoring, averaging almost twenty-six points in his career, as if it was a walk in the park for him. Behind the scorer comes the playmaker.

A "playmaker" has a mentality of finding opportunities on the court and leading the team. It is in their eyes that they initiate the offense and make their teammates improve. The vision of a playmaker is to direct drawn-up plays that help their team become effective against their opponents. Playmakers often don't receive as much credit as a noticeable scorer, but in their minds it is the assists that matter more than the points. A perfect example of a playmaker would be, two-time MVP and six time NBA All-Star, Steve Nash of the Phoenix Suns. No one in recent sports history has racked up so many assists in the past decade since the 1990's John Stockton era. With a combination of unselfishness and grand court-vision, Nash acts as an imposing threat to the opponent. Attempting to shut down the "playmakers" are the "tenacious d" defensive specialists.

Active hand and feet movements, squatting down into a defensive stance, and shouting out "Ball, ball, and ball!" are all actions of the tough-minded "tenacious d" defensive specialists. Although they are not known for their scoring talent, they are on a mission of defending the opponent's best players. It is their defensive effort that gives them an opportunity of shutting down their adversaries' abilities of strengthening their team. Frequently, these guards will deflect passes and poke the ball out of the ball handler's grasp, resulting dives and leaps for loose balls. Also the "tenacious d" guards have an elevated sense of basketball IQ and know when to use a 2-3 zone, a man-to-man, or a full court press defense. Occasionally they can be labeled as down and dirty, because of their eminent hustle and vigor.

Swish! Buckets! These are the sounds of sharpshooters, also known as "Snipers." "Snipers" have a precise and accurate shooting ability, in which they use it with their perfect form. There will be nothing less than the sounds of swishes for these competitors. Despite the fact that shooters and scorers are in some ways similar, it is their task that differentiates these two. A shooter does not necessarily have the mentality to shoot at will, like the scorer, but instead has an understanding of create spacing on the court, probing and waiting for an open shot.

From scoring to assists to rebounding, the "all-arounder" can do it all. By using their versatile skills, they have an overall balance between their attributes. An "all-arounder" is a combination of all the other guard classes fused together into one. There is not one thing that they cannot do, because they can do everything! One individual to revolutionize this category is Jason Kidd. Standing tall at 6'4, he uses his ambidextrous capability and athletic body to make a presence day in and day out. Kidd is one of the first of his species to show the world that there are guards out there who can do anything on the court.

For all those current or inspired guards out there, it is important to know what type of guard you seek out to be. The more you understand what classification you resemble, the more you are able to define the way you work on the court. It would be smart to create a niche for yourself and go out there and show the world what you are made out of. Hard works pays off and never believe in any of the doubts people throw at you. Anything can be proven wrong and with that being said, impossible is nothing.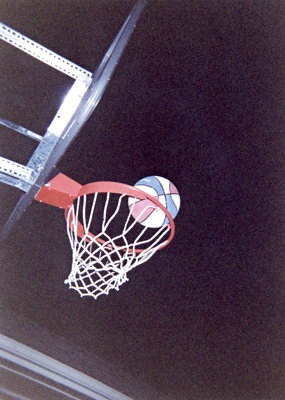 © Laura P., Highland Village, TX