Second Time's the Charm
May 9, 2018
Ever since I was a little girl, I grew up in a church, but I never knew what being a Christian really meant. When I was nine I experienced baptism, but I only did it because I wanted my mom to be there and see me make that decision. Last year I attended Winter Jam and met my best friend. After I met Kaitlyn, we started attending Celebration Church and the second I walked into the church, God spoke to me and my life changed. God led me to Brooke Juneau, my mentor, who pushed me towards God even when I was pushing both of them away. In January of 2018, my heart really changed and I will never go back to the person I was before. In that moment, I gave my life to God and truly understood what it meant to be a Christian and follower of God. Soon after I felt God calling me to join a lifegroup, I realized it was my time to experience baptism and publicly show people the decision I've made. My baptism was the defining moment of my life that I am so proud to say I did.

On April 11, 2018 I made the decision to experience baptism, and my baptism changed my life forever. I walked in the church doors confident and ready to conquer the world. Before I experienced baptism, it was super hectic because I had to set up the decor for the service. The band was rehearsing in the background while I was hanging up the white curtains and white canvases with black writing that say "This is my Story" with different people's testimonies in the background. Finally, after setting up decor, my family arrived and I got to give them an enormous hug and pray with them before the service. It was very comforting to see my family all together supporting me because they do not go to church. Then, Christian rap was playing in the background as we were greeting all the teenagers and dancing, Brooke prayed over the offering, and it was time for worship. The worship team sang Reckless Love, Here as in Heaven, and Pieces. During my favorite songs, I got chills and God spoke to me and prepared me for what was going to happen later in the night and the days to come. Many tears were shed as Brooke prayed over me and touched my heart. After worship, I sat down on the cold, plastic chairs and listened as Pastor Allen talked about why everyone's story matters. Next, it was time for me to share a brief version of my testimony. The crowd was cheering as I walked up to grab the microphone and I began to speak. The room was completely silent except for God speaking to everyone through my story. After sharing, it was time for my baptism. The smell of hose water filled the room as I walked up to the tank. I walked up the steps and went into the warm, fresh water that touched my skin as I sat down. Nabila shared what she saw God do in my life as tears ran down our cheeks. Brooke submerged me in the warm water and baptized me. As I came up, everyone was either clapping, crying, or hugging me. I was drenched in water and hugged all of my friends. The warmth and comfort I felt in that moment was unreal. As my hair was a wet, curly mess, I felt unstoppable and invincible. It felt as if there was nothing that could come between me and God at that moment.

In conclusion, making the choice to get baptized was the best decision I ever made. Since the day I experienced baptism, life has been so much better. It definitely has not been easy, but I know I am never alone. Becoming a Christian never meant life would be easier, I just have someone to help carry all my burdens. God has given me many blessings such as leading my own life group and mentoring a girl in eighth grade. I have also met so many amazing friends from church that I can relate to and share my experiences and God moments with. I also feel more confident in myself and in making better decisions for my life. If I never met God and experienced baptism, I would not be the person I am today. Finally, I know God has so many amazing opportunities in store for my life, and He will never leave me.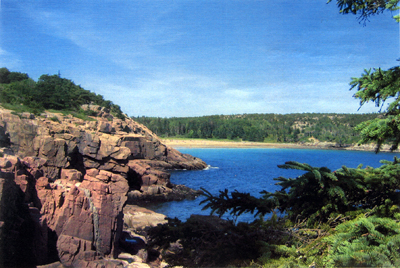 © Annie Y., Northborough, MA