There Is a Rainbow After Every Storm
May 9, 2018
I glanced outside the shady window of the now stationary car and anxiously shook my leg up and down, silently anticipating the upcoming day ahead of me. The single idea swarmed my thoughts ever since I was a young kid from the party-invested city of New Orleans, Louisiana. The lone thought could not even process through my mind that I would finally be given the opportunity to ride in a St. Patrick's Day Parade. A sudden jerk and rattle of bags woke me from my quick daydream.

"Come on y'all! We need to hurry up since we still have to unload some of our bags," my father urged.

One by one, Macy, Tyler, Emily, my mother, and my father all trickled out the loaded car. I gripped onto the nearest bags I could possibly reach and started my march to our float. The rusty, overwhelming scent of mardi gras beads filled my lungs. I felt a tingly feeling on my right arm and slightly peeked down. The yellow bag's strap restricted the blood flow through my arm, making a quick walk a little more difficult. Pecks of sweat slowly dripped off my face as I felt the sun soak into my pasty skin. A few moments later, we arrived by the float line up. My jaw dropped as I stood in awe of all of the vibrant, never ending vehicles.

The cool breeze welcomed my tired face and anxious emotions into the festive, green filled surroundings. Emily and I proceeded to our new temporary home for the evening, the "Ridgeway" Float. We stumbled through the staggered stairs up to the top floor, revealing an overcast view of all the floats ahead and behind us. Some time passed, and I started to notice a change in the atmosphere as the white, lucious clouds slowly faded into dark, heavy ones. The wind swirled my hair, and I could sense the natural silence and tension before a rainstorm. An abrupt clash of thunder drowned my view as I felt tiny droplets slide along my sparkly headband and sweaty skin.
"Um, I think we should probably go down," Emily cautiously advised, looking side to side at the raging weather around her.

"Yea, we should get on the bottom floor before the weather gets worse," I replied, shaking my head in agreement.

We took long steps over the barricade of beads, stuffed animals, and trinkets as we gradually made our way back to our shelter, the bottom floor. About twenty-five people huddled nice and cozy in order for a makeshift protection against the destructive, freezing winds and rain. I could hear the pounding of rain shutter from overhead. My goosebumps were to the point of numbness as I endured some of the coldest weather I had ever experienced. Wearing a short jean skirt and v-neck t-shirt were certainly not enough warmth for the frisky, chilling air and wet surroundings. My teeth uncontrollably shivered as the individual hairs on my arms and legs sprouted up and desperately tried to seek any source of warmth. I bent down, tightly wrapped my arms around my wobbly legs, and tucked my head into the folded arms over my knees. Thoughts of running to the car and practically melting into the cozy seat warmers flooded my thoughts. I wanted to be anywhere except this green-crazed float at that moment. This experience was hands down one of the most miserable times I'd ever felt. I was practically frozen, drenched in soggy clothes, and shivering everywhere. Every second felt like hours and minute felt like years; I was never going to have that special day of riding in a parade.

A good hour and a half later, the sun slowly crept out of the clouds and into human life. The ruff of an engine brought the float alive as we finally began to move into the neighboring streets. A glimmer of hope flashed before my eyes as the sun's warmth started soaking into my freezing skin. I would slowly inch up every minute or so from my fetal position, making gradual progress of a typical thrower's stance. I turned to my right and saw my friend, Emily's, instant face of relief and joy that this weather was finally over. Before I knew it, I had a pack of bulky beads stacked around my arm, ready to be tossed into any stranger's hands. The corners of my mouth tipped upwards and my eyes crinkled as I felt a sudden rush of happiness and excitement. It was finally happening. I was finally enjoying myself while riding in my first parade. As different houses and screaming fans blurred past, I took a second to ponder on the last few hours I miserably endured. The dread and frustration earlier meant nothing now. During this moment of time, I realized how an absolute terrible situation just might blossom into a memorable, thrilling day. The patience and endurance needed for the start of this little adventure was a lot more than I ever would have imagined. However, at the end of the day, the sticky sweat, never ending rain, chilling winds, uncontrollable shivers, and temporary regret was worth it; I would go through it all again for another chance to experience all the joy and memories worth a lifetime.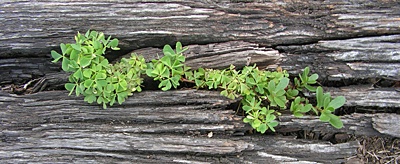 © Chris S., Monaca, PA