Senior Spirit Day
May 2, 2018
On Friday, August 25, 2017, I participated in my fourth and final spirit day. We stayed up far later than I care to admit practicing for one of the biggest days of the year. The night before, my sister and I slept at Hannah White's house in Slidell, and we practiced our cheers until we couldn't anymore.

We woke up at 5:15 and left her house at 5:30; it was a very humid morning. When the sun rose, there were pink colors in the sky. We stopped at PJ's Coffee in New Orleans East on the way to school to prepare for the day. I ate my blueberry muffin and drank my mocha puccino in the car. We, then, went to Robért's and bought all the candy we could get.

Once we got to school at 6:30, we went to the PAC to put on our pirate costumes. We drew on our whiskers, pinned our tails on our backs, and made sure everything was in ship-shape. My friend group met in the cafe to take all of the pictures before our costumes ripped during the chaos of spirit day. Flashes and laughter filled the busy cafeteria. Senior panthers ate their candy breakfast to start off their exciting day. Little sisters and big sisters exchanged hugs and gifts to commemorate the day.

The bell rang and we pink panthers scattered to our classes while trying to avoid ripping our costumes. My first period of the day was third period, English IV Honors with Mrs. Kurica. After third period, I crawled my way up to the fourth floor for Civics Honors with Mr. Kelley. He said, "Girls, I know it's sorority training day, but I need you to stay focused."

When the bell rang, we ran to the café and ate all of the sugar we could possibly consume in five minutes. There was laughter and chaos while trying to get to your table. Candy wrappers were flying everywhere, pixy stix and coffee were chugged .

After the eating all of my candy, I went to Duplantis Gym and got in line for our entrance for spirit day. My stomach was in knots from all of the nerves and caffeine. Everyone was so nervous and excited. All of the seniors in lines called Mr. Cosse to take pictures. It felt like we were waiting forever before Abby called the entrance cheer.

We performed our cheers to the best of our ability. The volume was through the roof; I thought I burst an eardrum. All of our movements were executed perfectly. The fight song was started, and the entire class started sobbing. Finally, the closing cheer was called and we hit the floor in the position as an "X". The buzzer ending the ten minutes of cheer and my final spirit day buzzed. After the buzzer went off, my classmates and I sat among the ripped costumes on the floor and cried because everything we worked so hard for is over forever.

The hard work of everyone in my class finally paid off. Our dedication and hard work was recognized by all who watched. I do not think my class wanted to win for the trophy; we wanted to win for each other. My senior spirit day was more significant than the other spirit days because my classmates grew closer and closer over the years, and spirit day meant more to us as a whole in senior year. We better appreciated the dedication we all put into it. My senior spirit day is an event that I will remember for the rest of my life because of the memories I made with all of my classmates.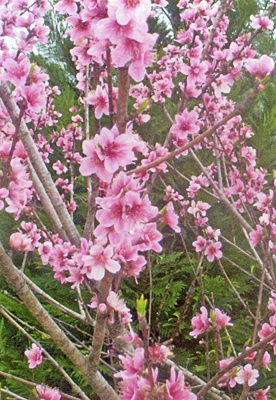 © Matilda S., Perkinston, MS