Early Parenthood
April 25, 2018
Three in 10 girls in this country will become pregnant before the age of 20; A student drops out of high school every 26 seconds in the United States, and about 30 percent of teenage girls who dropout of school are either pregnant or are already parents. About one in three out of those 30 percent of women earn neither their high school diploma nor a GED.

A college graduate will earn on average one million more dollars than a high school dropout. So becoming pregnant and dropping out would really be one million dollars of waste. Believe it or not dropingout also affect the economy. It cost taxpayers about $320 billion to $350 billion in lost wages, tax income, welfare, and other things.

These high school dropouts don't just affect the teen parents but also their children. Research says that children of teen mothers start school at a disadvantage and fare worse than those born to older parents.

46 percent of all high school aged students have had sexual encounters. When you are around that age you don't really think about consequences. Therefore, preventing pregnancy for high school aged students is very difficult but not completely impossible. By preventing pregnancy we could also prevent teen parents and high school dropouts could decrease. But like we said previously, that is a challenging thing to do. But we could start by doing some minor things.

Back in middle school health class would teach us about sex, herpes, and AIDS. But they never teaches us about getting pregnant and the big affects of it specially as a teen. Now as we grew up we started seeing how bad it actually was having a child at such an early age. I believe that if in middle school we would have been thought better about early pregnancy we would of understood better. Since we were smaller it would of scared us and made us think twice about our actions.

Another solution would be as we get older and enter high school they (teachers) should teach us about using protection during sex. We all know everyone specially around that high school age feels a need for sexual activity and experimenting. So stopping teens from having sex would be almost impossible. But by introducing new ways to protect ourselves during sex it would benefit many.

Dropping out is not the only bad thing about teen pregnancy; early pregnancy can also be dangerous. About 51 percent of children born from teen moms are premature or have disabilities. Some of the many risks of early pregnancy are miscarriage, premature labor and birth, preeclampsia, low amniotic fluid, diabetes, placenta previa, ect. Now if you really think about all of those risks before having sex and getting pregnant, specially if your a teenager, would you like to have any of that? Or would you like your child to have anything like that?

My call of action to this is; if you inform teenagers (girls and boys) about the big and mayor risks of getting pregnant at such an early age we could decrease the rate of pregnancy. If we could show them what they might be missing out by having a child, and the opportunities they can lose by that they would think about it twice.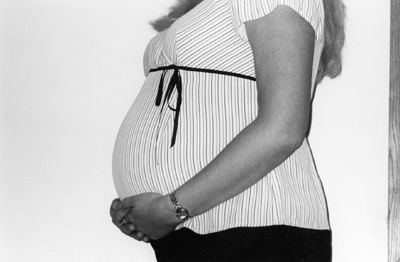 © Cathryn C. Pequannock, NJ