The Strength of a Woman
April 25, 2018
Although I cannot remember the day I was born, I have heard the events of that traumatic day so vividly it is burned into my memory. It all started with a routine check of my mother's dilation during labor. A routine so simple that the nurse gave no second thought before she made a mistake that would flip my family's life upside down.

While in labor, my mother stopped progressing and the medical staff wanted to monitor her contractions more closely. In order to do this the nurse inserted an intrauterine pressure monitor into my mother's uterus. The nurse accidentally hit my mother's placenta with the monitor wand, not once, but twice. This simple mistake caused my amniotic fluid to go into my mother's blood stream triggering a series of disastrous events. Ultimately, an official diagnosis was made, amniotic fluid embolism. An amniotic fluid embolism is a life threatening disorder which causes the victim to go into intense shock while in labor. With three nurses holding him back, my confused father didn't understand why his wife's heart beat suddenly started to drop and her pale complexion turn to a sickly gray. He was ushered out of the room with the words of his wife ringing in his ears, "Please, save my baby!" Without as much as an explanation, my father was left helpless and scared. My mother had to fight to stay conscious, breathing, and living. Upon asking her how she found the strength to survive she said, "You needed me to fight and that is what kept me alive, I was determined to be the Mother I always wanted to be."

What happened to my mother occurs randomly in about six out of 100,000 deliveries, and has a mortality rate of 80%. We are so incredibly lucky and thankful that my mother and I survived this incident. Luckily she had the advantage of pre-delivery health on her side, giving her the strength needed to survive. Being a nurse, my mother also had the medical knowledge required to keep her aware of her deteriorating condition. My mother is my rock, my world, and I shudder to think of what my life would be like without her in it.

Unfortunately, in the society that we live in, Mothers are not given the credit they so deeply deserve. No one understands the physical and mental stress that a woman goes through while carrying a child and giving birth. On top of the obvious physical changes, there are emotional changes that go along with the process of becoming a Mother. Mothers willingly risk their mental and physical well being to give birth to the future of our species everyday around the world.

In our society, women are gravely underappreciated as a whole. Women all around the world risk their lives daily to give the gift of life. Women are the foundation of our society yet they somehow still struggle to gain respect. Over the last 60 years, Mothers have branched outside of their stereotypical housewife roles and bloomed into successful members of the workplace. Women and Mothers alike have truly made a name for themselves in the corporate world, but sadly, are not looked upon as equals to men in the workplace. Women have to fight for equality every single day. Women just like my mother, are strong and deserve to be appreciated for the gifts they give us everyday. In the words of the late Eleanor Roosevelt, "A woman is like a teabag; you never know how strong it is until it is in hot water." Through her scarring experience, my mother not only showed her personal strength, but showed the world that women are relentless and fearless even in the face of death. Even after living through the scariest day of her life, my mother claims she would go through the ordeal of my delivery day all over again just to have me in her world.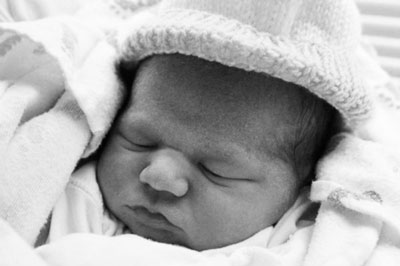 © Kaelee L., Petersburg, MI