From Stranger to Sidekick
April 13, 2018
Walking back into Parisis with Maddie by my side, several years after the day we met, felt surreal. Who would have thought that 10 years later, we would be inseparable because of a gym daycare in Midland Park. Just because we happened to be there the same time as we ran into each other while playing with the toys that I looked forward to every day. My mind was flooded with memories from this place, where my life changed for the better. I remember the day I met Maddie like it was just yesterday.

"Come on Brooke, let's go," my mom said as she grabbed my hand, opened the front door and headed out to the car. I hopped into my car seat as she frantically strapped me in, and made her way to the front seat, rushing to Parisis daycare. I had on my favorite outfit, which mostly consisted of pink and purple, and was feeling good. The car pulled into the daycare and with a blink of an eye, we were making our way inside. My mom and I walked hand in hand to the daycare before she headed off to her spin class. As the door opened, the smell of crayons and markers wafted through my nose. "Hi Brooke! Do you want to go color?" asked Amy, I knew as one of the people who worked there. I cheered yes, and was off to go make another masterpiece at the art table, and made sure that today I would color in the lines which was always a struggle. I glanced back as my mom waved and said goodbye for an hour.

Parisis was a very familiar place for me. The countless toys, the benches filled with puzzles, the rug covered with houses and streets, the art table in the back right corner where markers and crayons were endless, and the people there had been a large part of my life. A few times a week, I came here while my mom worked out for an hour. I would go inside and play, occasionally making friends, but I was more caught up in all of the amazing toys to choose from. And, once my mom was done, she would come in and pick me up for us to leave. But, today was different. After I finished coloring in a picture of a flower, trying to make it museum-worthy, I glanced around the room to see what to do next. I hopped off of the table and wondered towards the bench. I then grabbed a fire truck puzzle, and began to put the vibrant red vehicle together. After the third or fourth try, somebody walked into my life who has not left since.

As I was kneeling on the ground I heard someone making the sound, "vroom, vroom." I looked over to see a little girl my age, three, with a big brown afro, wearing a light purple shirt and striped pants, guiding a little blue car through the neighborhood on the rug.

"Hi, I'm Brooke", I said with a smile even though I was painfully shy.
She looked up, smiled back and said, "Hi, I'm Maddie! Do you want to play?"

I nodded yes and walked over, grabbed a car, and started driving with her around the daycare room. We played and laughed until we had to leave. Our moms walked in together chatting and we ran up to them and said in unison, "Can we have a playdate?" Meanwhile, our moms had just met and so had we. Yet before we knew it we were back at my house, and the rest is history.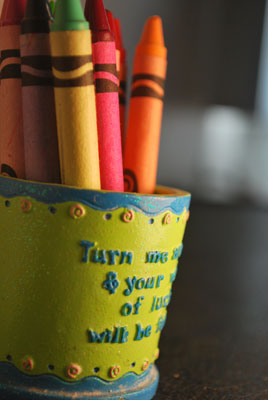 © Emily R.