The Great Outdoors
April 11, 2018
The outdoors is my favorite place to be because I can shoot, hunt, fish, and trap. Whenever I go hunting I'm usually thinking about what gun or guns I'm going to buy. These thoughts go racing through my head: "The Canik TP9SFx is competition ready and a fast handling pistol, but the CMMG XBe3 Anvil 458 SOCOM could be a perfect deer rifle. How can I improve my personal record for my longest shot of 450 yards?" Nearly every month I have a new idea of a gun that either I want to build or buy.

When I'm thinking about hunting, I'm always pursing new ways to fool my target species or things I could do to make the deer become a resident on a certain food plot. All you have to do for a deer to become a resident to a certain place is to give them plenty of food, water, shelter, and safety. Now when I go bow hunting during the rut, which is the deer's mating season, my family will never shoot anything smaller than a 130 inch buck, which means the whole rack equals 130 inches. If all we did was kill every deer that walked before us, the deer wouldn't have that sense of security and they would no longer be residents. If deer smell, see, or hear anything they don't like they are out of there and are not coming back for a while.

Sometimes I will think about where I want to go fishing or what my target species is. "What can I do to catch more fish?" When I'm out fishing I'm always thinking about these things. Whenever my dad and I are out fishing we will typically go after walleyes, perch, or crappies. At times when we pass over a weed bed, I simply switch from those three fish to strictly musky and northern. Walleyes are my favorite fish to target because they are challenging to catch and they taste good. The thing that makes walleyes so hard to catch is that when they take a bite of a lure or of a fish they gently grab on and slowly swim away with it. The last thing about walleyes is that their mouths are so sensitive to everything; heavy line and metal. They are even somewhat sensitive to 10lb line. Those are the reasons they are my favorite fish to target.

I don't always think about those things. Sometimes I think about where I'm going to set traps, but for what? "How can I fool a fox or coyote to step in the trap?" I'm what you call an opportunistic trapper. That's where if I'm setting traps for muskrats and I find a beaver run I'll also set that too even though it's not my target. It's difficult to fool a fox or coyote because their nose is so powerful to their survival and hunting. I remember once when I was trying to trap a nescience coyote, he stepped right on the plate to spring the trap and the trap never fired, he was very lucky. I love to trap canines because it's a challenge, and nothing is given to you when trapping.
Throughout the day I am constantly thinking about either guns, shooting, hunting, fishing, or trapping. In my free time I'm either at school or at my house looking at YouTube about guns, looking at guns, traps, fishing, or hunting stuff to buy. Pretty much my whole life revolves around the outdoors, guns, shooting, hunting, fishing, or trapping.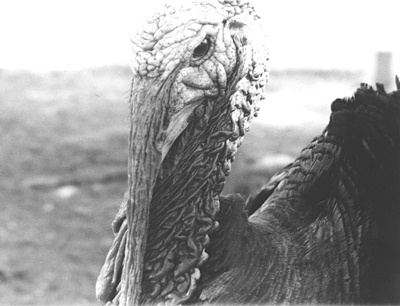 © Katherine W., Copper Canyon, TX