Letting go of something
March 27, 2018
I was once in a relationship and I realized that it was it was time to let go of him and move on. Because i was in a bad spot and I got hurt really bad and got lied to. It was not easy so I said to myself, is he really worth going back to after all that has happened. I said no because it's not worth going through that again and constantly getting hurt that's when I said it's time to accept it let go and move on with my life.

And so I did it was hard at first then eventually it got easier. It's not good to be in a bad relationship eventually you have to let go and move on with your life. And put a stop to seeing that person just so you can protect yourself. I had to do something because I was so messed up from being hurt so much that I was starting to talk down on myself.

Feeling like I was useless it was making me depressed all the time. That's when I said to myself what's more important constantly getting yourself hurt and being miserable. Or protecting yourself and worrying about what's important in life? That's what matters most is. Worrying about the people that love and care about you. Then trying to keep the negative people in your life and worrying about what life has to bring.

It's been two weeks since i've spoke to my ex and i thought that i was over him it turns out i wasn't. I started talking to him again and it was fine then towards the end of the week. We started to not talk and i started to get mad. I found out quick that is was a mistake to start talking to him again because. I knew the same thing would happen again but i still continued to let myself get hurt anyways.

I didn't think it was possible but I think me not talking to him was making me depressed. Because I was talking to him all the time and now all of a sudden am not anymore. This whole experience with my past relationship has opened my eyes and made. Me realized that i should be picky with who I date because not everyone is nice. At first they seem nice but then they get you with the evil that's in them. That turns them into something there not. Am glad am done with dating for a while because i have other important things to worry about then to worry about dating.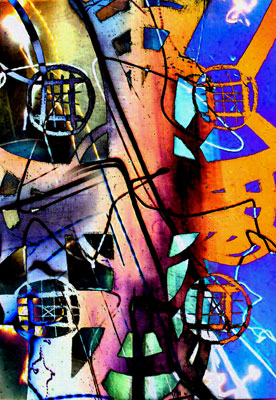 © Caitlin D., Tyler, TX