A Day at the Carribean
March 20, 2018
Growing up I had always loved going the beach. Even though the Jersey Shore is not exactly a beach, as a child, it was better than nothing. When I was young, my mother would tell me stories of the Island where she was born. The clear blue Caribbean seas and the pure white sand. She was born on the Dutch side of the Island Saint Martin. I have always wanted to go there but it was just so expensive for my entire family. I always picture myself in her place as she spoke. Young, no older than three running in diapers on the hot sand, making sand castles and tasting the salty air as My grandmother watched from afar. It wasn't until recently that my family was more financially stable to afford to go on "real" beach vacations. I can still remember the first trip to the beach…

"Guess what guys?!" My mom asked with excitement in her voice. My siblings and I looked at my mother in confusion. What? We asked almost unanimously. "We are going to spend a week on vacation at a beach house in Florida! My siblings and I jumped for joy and screamed aloud. I couldn't believe it. We were finally going to visit a real beach! I could not wait until my teachers in school would ask what I was doing over the Thanksgiving break. The weeks seemed never-ending.

When we finally arrived at Rosemary beach, I was awed. The sun was out but temperate (just how I like it). I could hear the waves crashing on the shore just behind the beach house. I ran toward it to find the beauty beyond. I took off my shoes and buried my toes in the sand. I wiggle them and giggled because the sand tickled me. Mesmerized by every grain there was so smooth running through my hands. The smell of the salty air and burning grills cooking was so strong I could almost taste it on my tongue. The sun was starting to set creating such magnificent colors and streaks and patterns. The birds above soared and flapped round about the sky. The sound of the sea was so calming and peaceful, I nearly fell into a daze. I was so amazed at all the beauty in only one place. Though it wasn't like beach resorts you see on TV, it was my very own day at the Caribbean.

I am fortunate that my family has been blessed and soon we are planning a trip to the Caribbean. The excitement is just the same as the first time I received such news. Growing up knowing that my family was from the Caribbean and lived by the sea every day fascinated me. I remember how I felt the first time I went to Rosemary Beach I could even imagine what it would be like to live like that. Since being born in the U.S, I have felt estranged from the islands but the blood runs through my veins. I have done some findings of my own and the pictures are just as I had imagined them when I was young. If I do go, I know that the experience will be even more breathtaking than the last.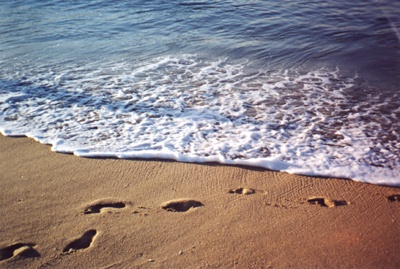 © Daniel M., Phoenix, AZ