Rejected
March 15, 2018
I am writing about the time that I got rejected and how it made me feel. I'll start off by saying that rejection is the worst thing you could go through. Rejection is one of those things that breaks you for a moment but with time you learn to put yourself back together.

It all started on spring break when I met this guy named Byron, at my friend's party. We kicked it off at the party and exchanged numbers. Byron and I had late night phone calls, we text messaged each other each and every day from sunrise to sun down. He was so sweet, I found myself smiling ear to ear every single time my phone rang and it was him. I'm not going to lie, this Byron guy had my stomach in knots, I felt flutters every time I thought about that night at the party and I couldn't wait till spring break was over to see him in school.

Spring break was over and I was getting ready to go to school. My friend from the party picked me up and on the way to school I told her everything about my calls and texts with this Byron guy. My friend frowned and proceeded to tell me to stay away from Byron because he has a bad reputation and he plays with girl's feelings. Now, I was the one frowning and I began to tell her he isn't like that! All the calls and texts have demonstrated the opposite of what you're telling me, I said. He really does care about me and I've really gotten to know him over spring break. He wouldn't play with my feelings, I convinced myself. I got out of the vehicle and headed inside and to my surprise there he was by the lockers with a girl that I do not recognize and little do you know he was caressing this girl's cheek and she, she was smiling like an idiot just like I was every time my phone rang and it was him.

After about five minutes of watching them, the girl leaves and he opens his locker. I convinced myself that maybe I was special after all, and maybe the girl meant nothing, and maybe just maybe, my friend was exaggerating. Hi Byron, I said. Oh hey, he said. I just wanted to say that I feel this deep connection with you Byron and I know you do to. I must confess I really like you and I've been thinking about you nonstop so I was just wondering if you happen to feel the same? Because if you are, I would love to be your girlfriend just like we talked about in texts. Suddenly, his eyes widened and he said "Look I don't even remember your name and to be honest I was just bored and looking for a pass time. I don't do the whole boyfriend and girlfriend thing". I proceeded to give him a perplexed look. Wait, I said. I am so confused. You filled my head with lies and hope during spring break and now you just reject me because you were "bored"! There's plenty of fish in the sea and I don't plan on keeping one just yet, he said.

I can't even begin to tell you the hurt I was feeling. My heart was shattered into a million pieces. How could someone that seemed so perfect and so kind just turn out to be this cold person so unexpectedly. I've never felt like this about a guy and I made myself vulnerable, I opened up to someone and they just made me little. Now how was I going to take the million pieces of my heart and put them back together? Because as hard as I'd try, my heart will never be the same as it used to be. But as upset as I was, my cheeks were bright red and my fists were balled because if I would have just listened to my friend, I would have saved myself a heartbreak. In spite of that, it was a lesson. A lesson that taught me that Byron's rejection didn't mean I wasn't good enough, it meant that he failed to notice what I had to offer. I thought I was rejected by something that was good but now I realize that I was being redirected to something much better.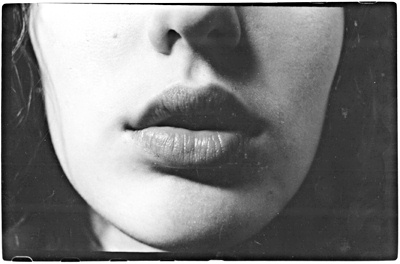 © Samantha A., Southbury, CT