Appreciation of the Loved Ones
March 2, 2018
Throughout my life, I had always been by my brother's side with full love and support. However, when my brother Bruno turned 16, he went off to boarding school in London. The thought of him leaving never bothered me at first, yet when he left everything started to change in a negative aspect. The moment he left, I was required to adapt to the reality of how people throughout life leave due to certain situations.

Before his move, I was present in all family discussions related to Bruno's future such as the ideal place for his studies, the subject, and for his path in life. The best choice for my brother's boarding school was to continue his studies in London for various advantages. The day he left was an unpleasant situation because for the first time in my life, my whole family was being separated from my brother. However, I actually really didn't overthink and worry about his departure to a new life far from his family. My internal thoughts during the first few days indicated that it wasn't going to be such a huge difference, since my brother could visit us every month or more often. Moreover, it wouldn't be difficult as my brother and I didn't spend much time together during the day. Therefore, I believed that I personally would have an unchallenging time to adapt to the fact that my brother wasn't living with us anymore.

Hours, days, weeks, and months past while Bruno was miles away. Even though I didn't get to spend as much time with him due to an age gap dividing us, I would always feel the emptiness around the house. As I used to share a room with my brother, I felt a bigger drift between us, because at the end of the day I was alone. After a period of time, I understood all the values my brother flourished in that I didn't appreciate them throughout his presence. Even though I would constantly be annoyed by him, for what had felt like eternities. There was an emptiness which was clearly noticeable in my life since I began to miss those countless annoying situations. I missed having numbers of arguments for unknown reasons which would always be followed up by playful, yet physical fights. Nevertheless, his presence was mostly missed in family gatherings which are a time of celebration. However, as everyone was there to have fun and socialize with one another, all I could think about was how his attendance was absent. Unlike the beginning of his transition, there was a twist in my thoughts because I wished for him to return as soon as possible allowing us to continue having endless, joyful moments with each other.

Mercifully, my brother, Bruno, has completed his education consisting of boarding school and university, and has fortunately returned back to Albania. While I spent 5 years without him, having him back home retuned lots of great memories and created a major difference in my life. Therefore, as we both have become more mature, we are able to connect more with one another due to the age that always created a gap between us. Now, every night with him back home allows me to be able to have long conversations filled with lots of helpful advice in various topics about life, school, family, as well as others. As he has permanently returned, I am also able to receive love, support, and care from my brother making me comfortable for every step I take. Having him back home fills a gap in my life that remained empty throughout the time he had spent in London. Hence, all the thoughts of happiness that ever crossed my mind of his departure were simply something I laughed at.

In conclusion, the experience throughout these five years while my brother left for studies, was able to teach me how I should appreciate people's presence in life. Nevertheless, his departure to England allowed me to think that everything isn't as right the first time as it seems. At first I was happy of the fact that Bruno was going to leave, yet after a short time there was nothing that I wanted more than to have him back home. Now that Bruno has returned and is back where he belongs, I believe that he too will go through the same experience when I leave Albania for my studies. In addition, now that I know what he has been through, I shall keep in mind to remain more in contact with all of my family members, especially for all the great times I experienced with my brother, Bruno.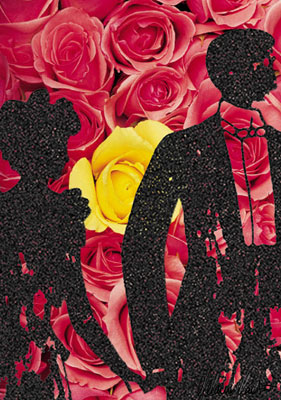 © Melanie M., Hendersonville, TN