Just Keep Going
February 28, 2018
It was the second day of May, and the day I prepared for the last nine months had finally come. The day of my Psychology AP exam was here, and I was more than ready for the day to be over. I felt anxious, but truly optimistic that I would get a four or a five. Throughout the year, my psychology class and I were exceptionally busy preparing for the exam by having countless review sessions and all-nighters. I knew that taking Psychology AP would be a huge responsibility, but I was ready to accept the challenge if that meant that I could possibly earn college credit by passing the exam. I never expected the day of my Psychology AP exam to happen the way it did.

When I got into the testing room, I started to feel nervous because the headache I had the entire morning had not gone away. I had all of the information ready, and I knew I was going to do fantastic. The proctor started the timer, and I answered all of the questions with ease. All of a sudden, my vision became blurry and I got unusually hot. I passed out halfway through the exam and when I came to, I was so nervous that I would not be able to resume the exam. Ms. Stangel called the Advanced Placement office to ask permission for me to enter the room again. A million questions were going through my head. Would I be allowed to finish? Why did this happen to me? Will I still get a four? After missing over 25 minutes of the exam, I was able to enter the room and resume testing. I was incredibly shaken up, but I knew that I had to finish the exam if I was going to pass. After I finished the exam, I was confident that I did well despite the lack of time.

When the exam was over, I told my friends and Mrs. Soldano what had just happened. My peers told me that they were sure I had passed, but I felt scared that I had not. I knew that waiting for two months to get my results would be stressful. When the day finally came, I found out that I scored a four. I was deeply relieved and immensely proud of my accomplishment. At this moment I realized something about myself. It took an immense amount of perseverance to put all things aside and continue the exam as if nothing had happened. No matter how much effort is put in to prepare for something, perseverance is essential to continue despite any obstacles put in the way. The day of my Psychology exam, the months leading up to the exam, and the results have taught me a valuable lesson. Hard work and determination pays off, and the more work you put into something the better results will be.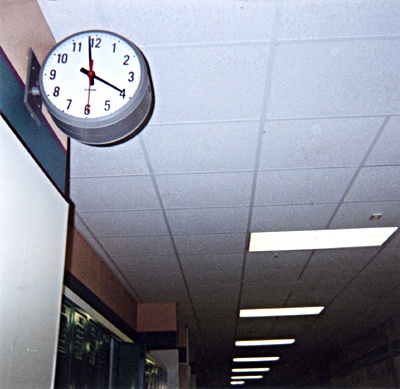 © Blake B., Highland Village, TX