Eulogy for Meme
February 6, 2018
Geraldine Katherine L.
mom, sister, wife, friend, co-worker, and most important to me… grandma

No paper or words that I will write will give my grandma the credit and justice she deserves for being wonderful, and amazing, mother, sister, grandma, wife, friend, etc… No holiday or regular day will be the same without her, we all know. But people always say that " They are in a better place now. " God do I hope that is true.

April 24, 2013 - It was April vacation and my dad asked me to go for a walk with my brother. Mom wasn't home, but I went for a walk anyway. We walked to Nanny and Popp's house and stayed to visit a while.
Later that day, we got home from the walk and I see my mom sitting on the couch, with tears streaming down her face. I went up to her and asked, " Mommy, what's wrong? " Mum replied. " Ok Andy, we have to tell them, we have been holding this off for too long… so today, you're grandma has passed on, " but she quickly said " she is in a better place now. "

I think to myself, there is no better place than being here, being here with me and my family. If you wouldn't have past away, we could be having lunch together as a " Welcome home from the hospital. "

After mom told the family, we all just sat together and cried. The day after that went so slow, it was like my heart stopped beating.( I went back to read what I had written the other day and it made me tear up.) I wrote in my diary that night and it read, " Dear Meme and best friend in the whole wide world, I am so baffled by what happening, why did you let go? Why did you think that you weren't going to have enough money? " Two tears ran down my cheek, and it is like they are racing to get to the page first and drops on to the page. " Meme, don't you forget that I still love you and will always love you. "

She shared good memories with us all, I remember a time when I was younger and she was outside sitting by the pool, holding me and cuddling me. I remember Grandpas birthday at Aunties house, we were all having a good time and mom got stung by a few wasp and Meme was so scared.

Meme was the one to put others first, and she would care for me and my brother like nobody else. I remember when my parents did an overnight in Massachusetts, but we couldn't go it was an "adult thing" with friends. So Meme came over to my house and we had a big sleepover! Meme accidentally fell asleep on the couch, and I and my brother came up with a " genius " idea to draw on her face when she was sleep. We grabbed a washable marker and headed upstairs to the couch. Meme was still asleep so we proceed with our idea. We started to draw a mustache on her, we were half done and she woke up. " WHAT ARE YOU DOING!" Meme yelled in a funny tone, we giggle! " We were drawing a mustache on you!" She got up and walked towards the mirror, as she looked at herself and she laughed. She came over to us, hugged and held us tight, she said: " I love you guys, how did I get so lucky!?"

When Meme used to work at the salon at JCPenney, she retired to spend a lot more time with us when we were 7 or 8. My meme would do anything for us, ANYTHING! One day I was at Greene Central School, and I had left my project at home which I needed it for that day, Meme dropped whatever she was doing and went to get my project and bring it to me.
Also, another memory that I have of Meme,
The day before meme past away, we went over to clean the ENTIRE house! We washed the windows, clean the cabinets, washed down the countertops, mopped and vacuumed the floor, etc… Only if the hospital could have kept her for one more day, she could be here right now. But because the hospital she was in wasn't intelligent, they sent her home.

That day when we cleaned her house, I never got to see her because my mother said, " Emma, let's leave grandpa and meme alone for the rest of the day, we will get to see her tomorrow for lunch. " Now knowing this, I just want to yell and scream at my mom, but I know that isn't right and it would hurt her.

Although, my meme never got the chance to see me graduate, walk down the aisle, or see Kendrick my baby cousin ( she would have had so much fun with him ). I know that meme is watching me and all of us right now and I know that she will somehow support whatever I do. I just wish she was here to see all the hard work I have done.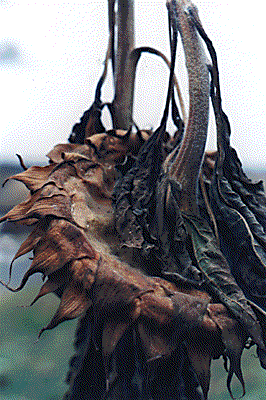 © Allison S., Eau Claire, WI