This I Believe
February 16, 2018
Young invincible man, once deceiver now turned true believer in mankind and forgiveness.
I believe in the ability of forgiveness, actions based on deeds not of words. Lies and predilection in full swing. Internal loneliness can sometimes cause us to hurt the ones we love and not even mean to do so. Unable to differentiate between personal reality and the flawless reality we all dream about, I create the perfect life for myself and those around me fall victim.

The truth uncovered the scars, those scars fused together by the tears of attempting to grasp at any forgiveness I could get, yet no one answers the call. Lies and alibis were all I knew and now everything was gone. Friends I once had, now knew of my false reality, and distance themselves. I have a mad affair with father time, countless hours behind those windows and wearing those gowns, I learned what forgiveness was. Forgiveness is a selfish want, it is an action we want the person we hurt to take. It is something often asked for, yet not often fulfilled. Forgiveness is a lot like dreams, it is something we can make the perfect script for, yet we have no cast members, it is something we can enact, yet no guts. Sometimes father time writes us a prescription for time and distance from those we love, in order to heal ourselves. The pain is temporary and the darkest pasts make way for the brightest futures. From the guy driving the white ford, to the man driving the purple ford,or the guy driving the green ford who taught me how to laugh, I used you guys as a lesson to guide me where I want to go in life. I used those mistakes, and long months without you as a reminder everyday to those new faces I meet, never stray from the truth, reality always wins, and in the end I now realize you guys liked me for "me." I may not talk to you as much, but don't forget you changed this man's life for the better.

Forgiveness in ourselves is always harder than asking for forgiveness from others, because we live with those mistakes everyday, as those we did wrong move on in their day to day lives. All mistakes can and will be forgiven, sometimes time and patience is the only remedy for human nature.

I believe in giving more than you have,and forgiving those who need forgiven, even if that means putting self pride aside.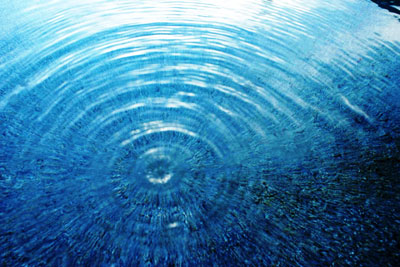 © Sadra L., Buckeye, AZ