When You're With Me
February 5, 2018
I remember the smile that you gave me from far away that gave me strength to do what I couldn't do.You stod far away but at the same time you stood so close.When our eyes meet it felt like time stopped only for us.The light that shine from you seems to get even more brighter everyday day.You always talk in the passive voice that calm the ocean in hardest times.you were there when I needed it and you supported me when I needed it. Every time you were beside me I heard my heart beat faster than before.

When we were kids I always protected you from the thing you were afraid, but as years passed our connection seem far away.I could only recall the funny moments that we had and wonder what happen to us. Somehow we still talk and go one places to distract us from our problems.We laugh and talk day and night
wondering what would happen the next day and asking myself "Do I tell you how I feel.''

The more I thought about it the more I stress myself about it and think what would have changed if we gone out.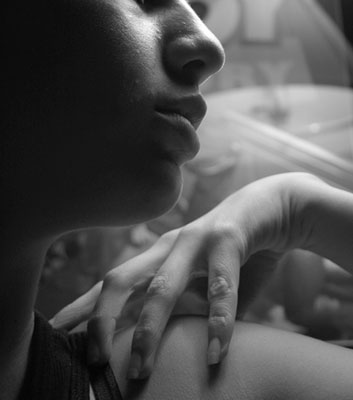 © Rebecca B., Santa Clara, CA