My Great Grandpa
January 25, 2018
My great grandpa taught me how to fish when I was in 1st grade I was 7 years old and it was the summer. I crossed his line and got tangled up with his line and he got kinda mad because we weren't fishing at all. We were to busy getting untangled and I learned that you keep your line away from the other person so you don't get tangled up.

My grandpa Les has influenced me by teaching me how to fish, being a goofy good example and supportive.
When fishing with my grandpa it's a friendly competition ,to catch the biggest and the most fish. He taught me how to catch the big fish. He showed me what lures and bait to use. He taught me how to read the water and not get tangled up with his line. He was patient to teach me how to fish.

When I was really little my grandpa Les and I went fishing and we had to go under a electric fence for cattle and I went under there first because I was excited to catch a big old northern and I went under and I waited for my grandpa. Then my grandpa went and he stood up a little early when he was under the fence and he got zapped on his back and this showed me that my grandpa is a tough man and it influenced me by being more careful by electric fences.

My grandpa Les teaches me life lessons. Like things you shouldn't do and things you should do and if you want to learn how to do something he shows you how to do it like body work on cars, and he taught me how to play cribbage. Or thing's you should and should not do when deer hunting like he taught me how to carry the shotgun were it's not so heavy and he showed me how to deer hunt and where to hide so the deer don't smell and/or see you. My grandpa has this saying if you can't eat it what's the point of planting it.

My great grandpa Les taught me how to ice fish to which its alot different from summer fishing be there's ice. The thinks that's kinda challenging and you need to watch for is it your hole starts freezing up and make sure you dress warm and correctly for the weather because it's always really cold out. And you need to make sure your holes big enough for the fish so you can catch it and theses are all the things my great grandpa Les taught me.
My my great grandpa Les taught me hard work will always pays off so don't do half of your job do the whole thing. This is why I love and care about my grandpa this is how much he cares to me.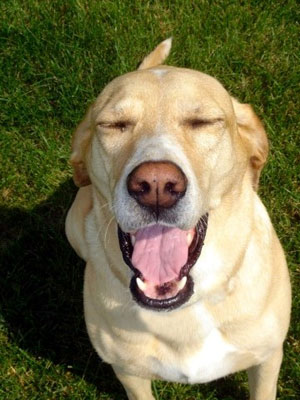 © Ashley E., Downers Grove, IL