The Women's March a Year Later: Erie PA
January 23, 2018
A year ago, I got to take part in the Women's March in Washington DC as a freshman in high school. The experience was life-changing. Even just traveling to DC that weekend I was amazed how many people were making the same journey; pink hated women filled every rest stop along I-80. And then the actual march was unbelievably large. I remember after the march googling pictures of crowds at the Superbowl to try to put in perspective the number of people I saw. People were everywhere. Smushed together. Chanting in unison slogans like "This is what democracy looks like!" and "no hate, no fear, everyone is welcome here". There were teens in trees waving rainbow flags, every piece of DC was covered in activists united in their anger and hope. I knew I was making history just by being there. It was amazing.
This year, I didn't make it out to DC, but the rally in my hometown of Erie was just as special. In Erie the speakers stressed local action, especially getting out and voting. While the March in DC the year before had shown me the sheer numbers of people in support of women's rights, free speech, immigrants and basic human decency, this year's rally in Erie focused on local issues and steps to fix them while addressing the nationwide themes of women's health, immigration and decreasing inequality. Women who work with Planned Parenthood and women's health organizations in Erie spoke about the recent reproductive rights ban passed by the Pennsylvania legislature that Tom Wolf, our governor, blocked. They talked about supporting Planned Parenthood in Pennsylvania, and, most importantly, voting into office people who support women's rights (and keeping Tom Wolf in office).
The other speakers talked about increasing equality to give everyone a fair chance, and how Erie is literally the worst city in the country to be black. Tyler Titus, who was elected to the Erie School District School Board and became the first transgender person elected to any office in Pennsylvania, spoke about the change we can and should make locally, saying,
"Erie's a great example of what we can do when we make people mad enough. We don't stand back and we don't wait, we stand up and we push things forward [...] You can make a difference, I promise you-you can make a difference, you have to make a difference. People are watching. They need you to make a difference".
Two sophomores from Gannon who work as Lawyers assistants spoke about how difficult and expensive the immigration process is, often for no reason. They spoke passionately about using our power as citizens to vote and protect those who cannot vote.
The speakers were amazing and inspiring - but so was the crowd. So many people showed up, even a year after Trump's inauguration, even in a little city in the middle of nowhere western PA, even in a state that voted for Trump. And they were invigorated and ready to change the world. When it comes to our schools, and our elected officials and the policies in our city, that crowd could really make all the difference in the world. Moreover, many protesters were my age or younger. My generation, High Schoolers, college students and middle schoolers now are showing up to fight for change. As the speakers acknowledged, we are the most important people there because we are the future. And the future's looking bright. Far from the narrative that millennials don't care and are checked out of reality, many are checking in. I asked a few fellow high schoolers at the rally why they came and what their hopes for the future are.
Juliana E.
Why are you here?
"Because this is the kind of thing I stand for, I think everyone should be equal"
What is your hope for the future?
"that we have a lot of better presidents next time we have a chance"
Sarah
Why are you here?
"I'm here because we need more kids here willing to vote when they're eighteen and know what's going on in the community because it does affect us."
What is your hope for the future?
"My hope is more people will start voting and more women and LGBT and colored people will get involved in their communities"
Amaya A
Why are you here?
"Well...to fight for women's rights, and everyone's rights"
What is your hope for the future?
"that everyone will be equal, no matter what"
Gwyneth G and Nicole F
Why are you here?
Nicole: "because we're supporting women's rights"
What is your hope for the future?
Gwenn: "one thing I wished they had addressed more is taxation on sanitary products for women, common items such as chapstick aren't taxed; yet women's sanitary products are"
Nicole: "what she said, and I'm just hoping we get a woman in the white house"
Gwenn: "some of the topics touched on today, such as electing officials that are for women and planned parenthood, is something that needs to be addressed amongst the community and I believe it should be talked about more in schools. I thought today was very eye opening and I learned a lot about politicians and a bunch of stuff"
Logan
Why are you here?
"because it's good to see all the speakers"
What is your hope for the future?
"that we wouldn't have to march for things we should just have"
Lily
Why are you here?
"I'm here because last year when I came, I just felt so empowered and every time I come here I feel so inspired to get out there and make a change in the world"
What is your hope for the future?
"We need a change in this world. Our current president is not the best and us women need to get out there and talk about what is right."
Kudos to Erie's teens for showing up. We get to come of age during a women's rights revolution and actually take part in it. We're watching, We're learning and in a few years we will be voting and leading the resistance we're following now. That's amazing.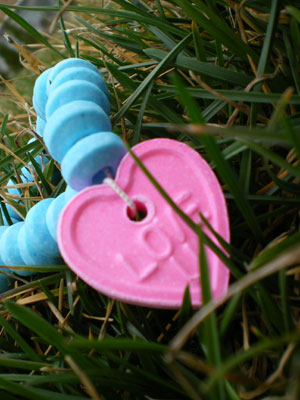 © Jennae P., Kennewick, WA