Holiday Festival 2017
January 19, 2018
Every year at my high school, we host our annual Holiday Festival where children from Roberto Clemente Elementary School in Paterson, NJ come over and spend the day with us enjoying festivities and activities. I made the decision to sign up to be an escort for the festival a few weeks prior. I was assigned a child who I would spend the day with, give presents to, and insure a great day at the festival. This year was my first year participating in the festival as an escort so this experience was very new to me.

My child was 8 years old, liked Barbies, Play-Doh, board games, Legos, Shopkins, and dresses. She was on bus 6 and in the green group and this was all I was told about her until the day of. Then the day finally came. I arrived at school not knowing what to expect. The class schedules were flipped around a little bit until 11:45 when we left our normal classes altogether to go to begin the festival. All I was given was a sheet of paper with the information of my child on it. We were supposed to meet in room 705 so that is where I went. I waited there for about 5 minutes with a few other escorts who were assigned to the same room before someone walked by and told us that the meeting place for this room's class was changed to room 318. We walked through the school down to room 318, bags of presents for the children in hand not sure what to expect, but as we arrived at the classroom to see about 20 or 30 children smiling from ear to ear we knew it was going to be a very good day.

The children finished their lunch and we were on our way. Our first stop was the library where the kids would open their gifts as well as be able to pick out gifts for their families. I got her a barbie doll, a coloring book, colored pencils, a dress, and other various toys that she loved. We then picked out presents for her siblings and parents according to what she believed they would like. Afterwards we went into the cafeteria where we made candy necklaces and ate cookies we had iced. We got ice cream as well. Finally we went into the gymnasium where we played basketball and she went into the bounce house.

15 minutes later the busses pulled up again in front of the school and she was off. It was sad to see her go after such a fun day, but it will be a day I always remember. The best part about the entire experience was that I don't think the smile on her face faded even once.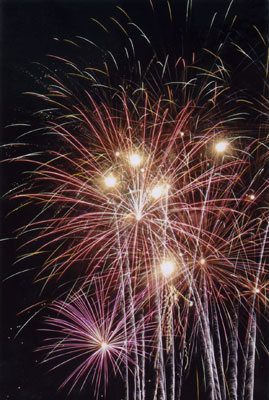 © Michael D., Hawthorne, NY