How to be Ben W.
January 18, 2018
Materials:
Pile of overpriced clothes (supreme is a necessity)
Crate full of lies
Pocketful of time at the gym
Vase full of kind actions
One used Jeep
3 cute puppies
Bin of money
Sprinkle of dead end relationships
Slice of hard work

Directions:
A day in the life of Ben W. starts with a pocketful of time at the gym. Then he adds a pile of overpriced clothes, supreme his favorite of course. Before, moving to the next step, make sure to add a bin of money, which makes him very happy. Anytime during this process sprinkle a pocketful of lies to add a bit of spice to his day. Next add one used jeep and 3 cute puppies that he loves so dearly. Don't forget to add a sprinkle of dead end relationships. With all this, you need to add a vase full of kind actions and definitely a slice of hard work. All these ingredients create one special person. Mix all this ingredients up for 5 minutes. The recipe also needs 8 hours of rest but best served everyday. Make this recipe with much love :).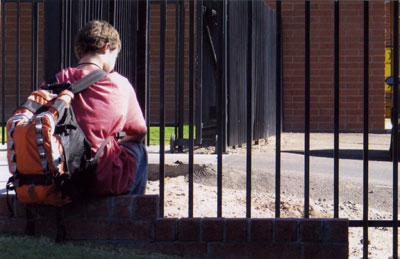 © Molly L., Phoenix, AZ