My Best Friend
January 11, 2018
On August 17th, 2012, I met Mckynna Jordan T. We did not meet how normal kids would meet. I walked into class on the first day at my new school, terrified. I did not see her at first, I just heard an odd growling sounds coming from a desk. Yes, growling. Mckynna was sitting under the desk growling at all the new kids, and that's when we became friends. Ever since then, we've gotten along because of how well we compliment each other. In areas where I can be shy, she's funny and talkative. When she needs help with a life problem, I'm always there to give advice. We get along so well that we are more like a sister, we teach each other things, talk every night, spend time together, and care deeply for each other.

Another thing that makes us almost sisters is how similar we look. She has long blondish brownish hair, kind of like mine. It seems like her hair never stops growing. Kynna has always been a very short girl, all the way up until her freshman year in high school she was on 4'10", luckily she finally hit 5" because most people thought she was never getting bigger.

Kynna is a very funny person, and she uses how short she is to make people laugh. All of her jokes are funny, even though some don't make sense you just laugh because she finds it hilarious. Being funny has its perks, Kynna is a very easy person to get along with. She's a talker and never is too busy to talk. She is also a very caring person, who speaks with her heart. There is never a doubt in my mind that she will not be there for me at any time of need just like I am there for her. As I mentioned, Kynna is a very caring person, one thing you need to know in order to get to see this side of her is her love for pizza.

When we were younger, she loved to cheer. She would always try to teach me how to do the cheers and I could probably still remember them to this day. Here and there I'd attempt to do the splits...but that would end very terribly. Now, she loves to play volleyball. She is a very good passer who surprises many people while on the court. She was the person who convinced me to try volleyball when I started my 6th-grade year.

Looking back we share great memories of playing catch out on the road when she used to play softball to riding our bikes to the park. Our favorite to do has always been to watch movies. Not just any movie though, it had to be scary. After watching that scary movie we couldn't sleep so we'd stay up all night long just talking. One night I stayed at her house, it was the first snow of the year and we decided to stay up and watch scary movies. Once we saw all the snow outside, we wanted to play in it; so we went out there. In the dark. All alone. Let's just say we have lots of fun together, but it is not always the smartest fun.

All and all Kynna is a wonderful person. I could not be more thankful to have someone like her to keep every secret, to always be there, and to make me laugh as much as she does. She is my best friend.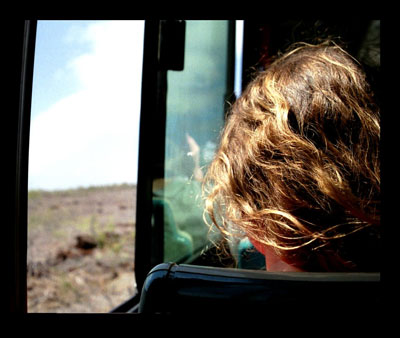 © Kate S., Hopkinton, MA