The Adventure of Sacramento
January 9, 2018
My majestic wonderful city of Sacramento, California is one of the best cities to be in. Perfect neighborhoods, great people. The great smells of cinnamon rolls from Grandma's Pastry Shop. We have marvelous growing trees, in fact, we are known as "The City of Trees". I live in The Westin Hotel on Riverside Blvd, that has a wonderful pool outside and an exercise room inside. It also has an amazing seafood restaurant, that serves breakfast, lunch, dessert, etc.The people there are nice, they have some problems but to me seem perfect. Our city is known for having the most diverse cultures, which means that many people from many backgrounds of cultures come to live in my city.

Let's get real, some of the things I just said is a lie in my city. I live by 24th Street. It's pretty quiet, but at night you'll hear gunshots, like when people practice shooting or something. Some cop cars will stop at houses and talk, but other than that nothing. Neighbors will be outside with their kids or will be inside and their kids would be outside. When it comes to the week, kids have school, and most parents have work. Most of the time outside of school, you'll see people smoking cigarettes. To be honest, most of the city smells like smoke, it just depends on what part of Sacramento you live in.

Some of the problems that Sacramento has is young people getting shot and dying. There have been a lot of deaths in the past month and year of elementary, middle, and high school kids dead from shootings anywhere around the school, Or just walking around. Another issue there is are people littering around the city. If you go to downtown or anywhere you'll see trash around the city. There is also a huge problem with homeless people. You'll see homeless people with signs saying, "need money". No offense but, most Hispanics of what I've seen have "need a job". When walking around neighborhoods, there will be people laying down with blankets or store baskets. Or even laying on benches with clothes on that look old. There is also another issue with the new law known as "X". Where you can choose your own gender, some people are not okay with it because they don't feel safe around them. In my opinion, I honestly don't care because it's not really affecting me but at the same time it is.

In my opinion, it's up to you if you would want to live here. It's not really the best place to live because of all the problems. But at the same time, there are problems all over the world.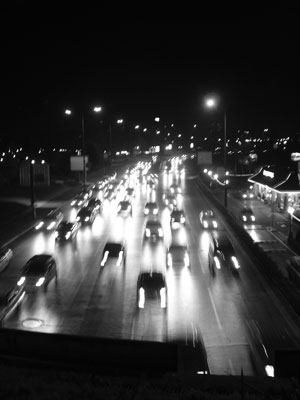 © Marietta S., Pleven, Bulgaria