Chocolate Chip Cookies
December 20, 2017
Biting into a warm chocolate chip cookie, with the chocolate chips melting as you take a bite out of it. I've gotten the chance, many times, to eat the most perfect chocolate chip cookies. My Auntie Gina came up with a recipe for these delicious chocolate chip cookies. She spent days in and out of her kitchen trying to perfect this recipe with the help of her family. One bite out of that cookie and you are addicted. As I bite into the chocolate chip cookie the thought that always runs through my mind is, I will be eating another cookie right after this one. From my earliest memories at my family parties at either my house or my cousin's house, I would be sitting on someone's lap munching on a warm chocolate chip cookie. Family parties always had these cookies.

Gina has three boys that all went to Cooperstown to play baseball. They fundraised enough money for each of their teams to travel to New York, all expenses paid. The way they got that much money was from my Auntie Gina's famous cookies. The team's families spent days in the kitchen making her cookie dough balls. They packaged a dozen cookie dough balls into a container and sold them for $10. Each family was responsible to sell as many as they could, but everyone loved the cookies so much, it was not a problem. Her kitchen was full of players and parents with their kitchen aid mixers and ingredients for the cookies. The kitchen was filled with laughs and smiles from the happiness of baking, with flour and sugar flying into the air.

I truly enjoy baking especially with my family. When my oldest brother Zach graduated from high school this year we had to prepare for his graduation party. Auntie Gina asked me to help her make her famous cookies for the party. The day before the party we spent hours in the kitchen rolling out homemade cookie dough and having fun while doing it.

I asked my cousin, Lucky, the baker of their family, "How many more cookies do we need?"

"A lot more, keep mixing the ingredients!" answered Lucky. OMG if you saw the amount of cookies we made, you would scream. We didn't just make homemade chocolate chip cookies we also made a bunch of other desserts such as rice krispies, chocolate covered pretzels, cake pops, etc. But the overall hit of the party were the chocolate chip cookies. Everyone was nonstop eating those cookies.

"Where did all the cookies go?" my Auntie Stacey questioned us after the party.

"I guess they're all gone," my mom answered, "They're the hit of the party. As usual."

The story behind these cookies isn't always about how good they taste or their appearance. I believe these cookies show an example of family love. My Auntie Gina and her family live in Northbrook, IL, and we don't always get to see them. When we see them, which is rare, I love being with them. Whenever I go to my cousins house, we always find ourselves baking away or even cooking dinners or breakfast. One time, a couple years ago, my cousins, my brother and I were pretending we were chefs making homemade pizzas and we recorded the whole thing. Let's just say this video ended up with two dogs covered in red sauce from the pizza and a messy kitchen. But that's a whole 'nother story. This shows the love and affection I have for my family. In the future when I have kids, the memories I will cherish are when I was with my cousins. We never fail to make a bad time a good time when we're with each other. We truly are a dysfunctional group, but that's what makes us, us. Like what my Auntie Stacey always says, "If I was perfect, I wouldn't be fun." I hope that my cousins will be in my life forever because they are the people in my life that are truly irreplaceable.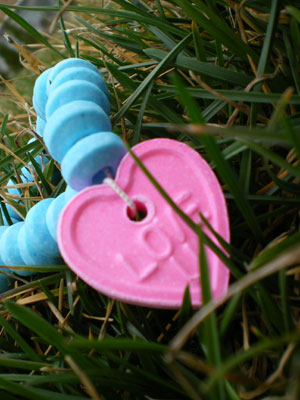 © Jennae P., Kennewick, WA