Stolen!
October 23, 2017
The story I am about to tell you takes place in my house close to the mountains where I can see the sunset going down the mountains. The house is small, but comfortable, in the living room, there is a shelf, where I place all of my LEGO sets that I had ever built. All except one of them.
The lego set I got was the Tower of Orthanc, Sarumon's tower,(If  you haven't read Lord of the Rings yet, go read it. Sarumon is an evil wizard/ antagonist.) The lego itself is around 2 feet tall, and 6 inches wide. It cost around $200. Right now you'll probably be saying in your mind 'What! How did a kid afford that much money! If your'e saying that in  your mind right now, For your information, It was my birthday gift. I got that lego set instead of a birthday party (Of course I got a birthday party with my family, but I didn't get one with my friends.). I got the actual lego set from Amazon.
Now, I'll tell you how long it took for the lego set to come, and how long it took for me to complete this arduous task. The lego set shipping said that it would take 3 days to arrive.
It took 3 weeks.
It was summer vacation by the time it arrived. When I finally got the lego set, my mom said that it was time to go to one of my extracurricular classes (no she didn't say extracurricular) and that I had to put my lego set away. After my class, I went back home and went straight for my lego set. Know what I didn't find? You guessed it. My $266 lego set.
The next few hours were kind of a blur. I searched everywhere; the garage, bedrooms, kitchen, and even the bathrooms were empty. Come to think of it, I don't remember why I searched in the bathrooms. Perhaps I thought that my brother had hidden it. Then it dawned on me. My lego set had been stolen.
     The next hour felt like the longest hour of my life. My parents searched everywhere. I felt lost. Then  I reminded myself that I haven't searched in the trunk yet. I opened the trunk, and presto, there it was. I felt so happy!
I opened my lego set, and guess how many plastic bags were in there, 18! On that day, I made a bet to my brother. I said that I could finish that lego set in 2 days, he bet 3 days. On the first day of the arduous task, I worked for 6 hours on the set, and it wasn't even half finished! On the second day, I woke up at 5:00 A.M and started working on it. I was so pumped about it! I finished it that day, and then had nothing to do. I got so bored, I took pictures of the finished lego set and compared it to the normal lego minifigure, then sent that to my parents, who were at work. They saw it and said that they were amazed. They said that it didn't belong on the living room shelf, but on the shelf next to my desk!
After this, I inspected my masterpiece. It took forever to build, but the end result is still awe-inspiring.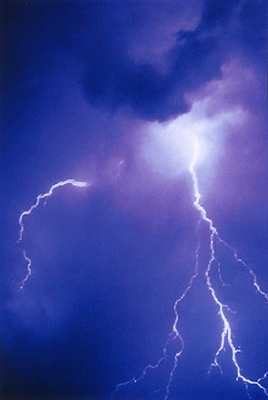 © Steve A., Goodyear, AZ