heartbreak
November 14, 2017
It was a friday night i'm standing in front of a big green trash can all i can see is darkness, all I can hear is cars. Thinking "why would i do this when i know he hates it? He is going to be so mad at me. Why did I have to lie to him? I told him the truth, he said he was fine with it but how could he be? I lied. He makes me so happy I will die if he leaves." My friend and I stood around a side street waiting for him. My hands shaking, my heart was racing. I was so scared of how he would act but so excited to see him.
Then finally after what felt like years he came and my heart filled with happiness. I jumped into his arms and all I wanted to do was stay in them for the rest of my life, he made me feel safe. The only thing I wanted to know is if he was still happy with me and if everything was really okay. The way he was holding me it felt like everything was good. Being with him was like meeting your idol. I wanted to cherish every moment with him. Holding his hand was like holding a million bucks. Looking into his eyes was like looking into the ocean deep and beautiful. When I walked with him it was like walking on clouds. The passion he had when kissing me was like my lips were his air. He made my body tingle. It felt as he was the one.
Then later on the night everything i was worried about was going to happen, happened. It was like a part of me left. My heart was broken, it felt like he ripped out my heart and just smashed it. I honestly never felt so much pain before in my life. I hated myself for it.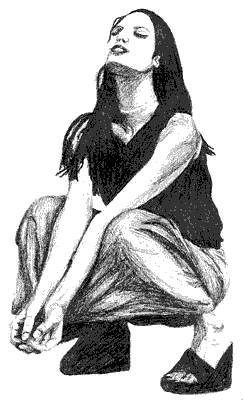 © Andrea S., Oakhurst, CA