Meeting My Nephew
November 13, 2017
When I first met you I didn't know how much you would mean to me. I love you so much.

I will never forget the first time I met my nephew. I was only 9 but that is one of my favorite memories. My sister was not supposed to have a baby and she has had miscarriages before. So when we found out you could probably understand how worried we were. We were scared that she was going to lose the baby. When I was little I wanted to be an aunty more than almost anything. So when I was told that she was pregnant I was so excited but so worried. Everyday we kept getting more and more excited. I know he was premature I just don't know what month he was supposed to be born on.

His birthday is on the 21st of January. One day before this kid I know . The only way I can remember which person is on which day is because his dad is on the 12 of January so 12 and 21. I was over at my sisters husbands moms with my sisters husband sister when she gave birth to him. I know confusing right. We were so excited. We stayed up almost all night. I can't remember if she had him that night or not the only thing i remember is the feeling i got when i was told that i was an aunt. I was so ecstatic. He was born early though. He had to stay in the hospital for a very long time or it felt like. His name is Cody (his dad's name) Joshua (my uncle) Barr Jr. We call him CJ.
The first time I held him he looked up at me with those bright icy blue eyes. It made my heart melt. We sat there for what felt like a million years. I love him with all of my heart. It is amazing the love I felt at that time .He now comes over a lot and spends the night and it makes my whole life feel put back together.
It has been amazing to watch him grow. He is now 4 years old. His birthday is coming up very soon and everytime I see him he grows more and more. When I think of how much he has grown and how he is getting bigger I cry almost everytime. It's amazing that only a 4 year old can do that to your heart.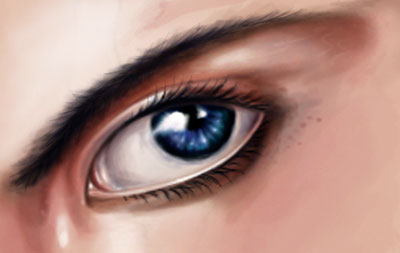 © Raul R., Monte Vista, CO