Yellowstone Memories
November 13, 2017
The best memory i had was going to yellowstone.

I was in Yellowstone park and I was around a lot of things i have never seen before and I looked in someone telescope and what i saw was both cool and crazy.
I can't believe that i'm actually going to Yellowstone national park with my school! My principal Mr. King told us only 20 students from the seventh grade will be chosen.

In order to be chosen to go on this trip I needed to right a three page essay. I thought to myself that I can never write a three page essay i can't wait but the only thing i had to do i hated is that we had to wait two mouths to find out whos going and we had meetings every 2 weeks.
then the day came two weeks later. i woke up at 5:30 am just to get to my and go to the airport and we had to take 3 planes go get there and we when we got to wyoming and we walked around and we went out to eat then we checked into the hotel and and the next day we have to get up early just to get to yellowstone the first thing we did when we got they we went to go the offspring and stuff then we went to cabins and we got settled in and then we went on a hike with one of the rangers and we seen a lot of things like ground squirrel and a lot on elk and bison and other animals then a a like a 5 days later we went to lamar valley and someone said that there were wolves getting attacked by other other wolves and they were trying to kill the baby wolves because there pack was getting to big and they could take down bison and other animals that were bigger than them and it was kind of scary because the wolves were literally fighting for there life and for their territory the after that we went to some place and we seen a bear eat an elk and it was kind of cool and scary at the same time then the last day of me being in yellowstone park and we had a campfire and we said what we liked about the vacation and what was the best thing.
Never give up on something because you never know what you going to get out of it so just never give up and keep writing.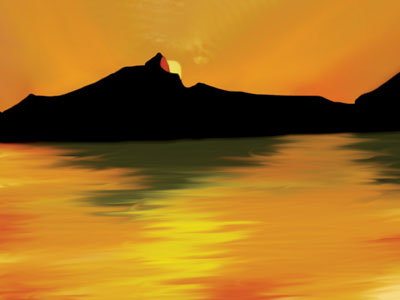 © Rachel M., Camarillo, CA