To the Best of My Ability
October 26, 2017
Isolated from everyone, I stood against the gym wall. My heart was rapidly beating, and my eyes were wandering everywhere. On one side, the gym was filled with families and friends representing both teams. The other side was filled with gymnasts from both high schools ready to compete. Everyone was glaring at me for a period of time. My parents and other familiar faces loitered to see my new routine. Additionally, the judges were very fastidious and waited at their desk across the floor with their intimidating eyes. My coach and teammates ebulliently cheered "Let's go Allie!". I smiled back at them and then stared at the wide empty floor that awaited my routine.

I went through the performance in my head over and over again. I was terrified I would forget what to do in the middle of it because it would be ignominious. Although I knew I could never forget the skills and dance moves because of all my years of competing floor, I have never forgotten my routine in the middle of it. I impatiently and nervously waited. I thought of how this is my last event since the disposition of a meet is to compete vault, bars, beam and then floor. I felt how disappointed I was of myself for doing a substandard job on beam and it debased my confidence for the floor exercise. My coach came over to me with a huge grin on her face. She gently grabbed my arm and said, "Good luck, I know you will do great. Forget about beam, I am proud of you, and you have done great so far. Don't forget to smile and point your toes. Deep breaths!". As I tightened my bun and took a deep breath, I told myself I would redeem myself from beam and do an outstanding job on the floor. I had been working tirelessly on that routine. From high school gymnastics practices right to privates at my gym, I was training for that exact moment. I went from learning my routine to executing it non stop. It was very different from performing it in front of a few teammates or my coach in privates, to performing in front of a large crowd. I was the first one to compete the floor exercise in the competition and I knew I had to impress the judges. I convinced myself that I could do it and with determined eyes, I look at my parents, then the judges, and then my teammates.

Finally, the judges announced my name and raised their hand to acknowledge that they were ready for me. I stepped on the blue floor mat and sat in my starting pose. I grinned from ear to ear and held my pose as I waited for the music to start. My teammates loudly cheered for me throughout the floor exercise, but I blocked every sound out. I pretended that I was in practice and it was only me and my coach in the gym. I went through each step making sure that I smiled and pointed my toes. Although during a routine every move had to be fast and graceful, I still had time to think of what pose or skill came next. I tried not to rush and took a deep breath before each tumbling pass. I reminded myself of each technique I needed in order to make the tumbling connection perfect. The music stopped as I did my final pose. There were some flaws, but overall there were no major mistakes.

I rose up and presented to the judges by raising my arms indicating my official finish. I ran over to my teammates and accepted hundreds of high fives and congratulations. I sat against the wall, still out of breath and beamed quietly. I just had to wait for my score. Unlike most gymnasts, I did not stress over what score I received. I only cared about achieving my personal best. I was upset about beam since I did not perform to my best ability. I was more than jubilant with my floor routine. I had tried my best and made my coach and parents proud. Afterwards, I learned not to dwell on things that disappointed me and to look ahead. I knew that there would be other opportunities to compete a perfect beam exercise and more practices to improve my flaws. I would have never performed my best on the floor if I kept fixating on my beam routine. After the meet, nothing mattered, not my personal score, not the team score, only if I tried my best and moved forward.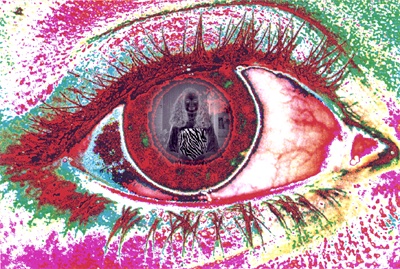 © Cassie H., Carmi, IL