Importance of Family
October 29, 2017
Family is as important to me as it is to all children around the world. Whether it is is my mom, dad, brother (Brendan), sister (Natalie), or even my two dogs (Oakley and Kona), I always have them by my side when I need to talk. My parents support me in everything I do in life including consistently attending my sports games or providing me with a roof over my head and meals everyday to keep me healthy. However, I am also lucky enough to have my loving brother and sister who are always their to make me laugh or practice sports with me. My siblings are two people that I can trust more than anything and can go to for anything. My family is made up of great people who both individually and as a unit help/support me in anything I do in life.

My family members are all unique and all have special connections towards me that make us so close. First of all, my mom, Alicia, is like mama kangaroo that is constantly supporting her babies. She does everything for me at home including cooking me meals every night, helping me with my homework or any troubles I have in school, and helping me talk through my problems when I am having issues with something. Next, my dad, Frank, is the most hard-working person I know and definitely someone who motivates me everyday to always work my hardest and never give up on a goal that I am striving to complete. Whether I need to be driven to a sporting event or need a ride to my friends house, my dad always finds a way to do that for me, and this brings out the hard-working and generous traits within his personality. Then, I have my brother and sister who are without a doubt my best friends in life. We have all been through thick and thin, and no matter what is going on in any of our lives, they can always put a smile on my face as big as the ocean. I have know idea what I would do without them for they put me through the day and make me genuinely happy. Lastly, the two creatures I spend the most time with have to be my two labrador retrievers, Oakley and Kona. Everyday after football and school whether it was a good day or bad day, I know I always have something to look forward to when going home to be with them. Their personalities are like none other, and they are perfect in their own unique ways. The two dogs are perfect for any situation. Kona always wants to play, while Oakley enjoys to just chill and even lay on top of you when she is sleeping. However, the best thing of all, is when I get to spend a part of my day with my whole family, and the 5 of us, sometimes including 2 crazy dogs, can all laugh and have a good time together. The different relationships that I have formed between each of my amazing family members, are what make me the young adult I am today, and like a pack of wolves in the wild, nothing will ever be able to break us apart.

To conclude, I believe that I have the most supportive, caring, and hard-working family of all. They each individually and as a unit, know how to make me laugh, are always there to support me in anything I do, and most importantly, are always there for me whether I need help or am not having a good day. Therefore, I know and have known for a while now, how important family is in my life, how important it should be in everyone's lives, and how it is definitely not something to take for granted.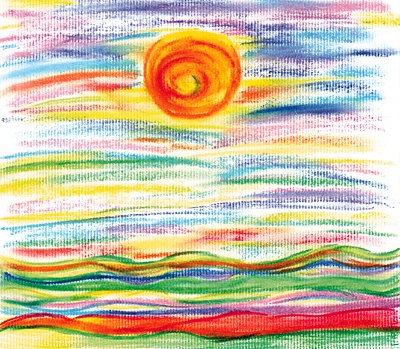 © Jennifer W., St. Albans, WV