Camp For All
October 21, 2017
When my sister was 8 years old, she was diagnosed with a rare type of cancer in her nasal cavity, called rhabdomyosarcoma. Being so young and having cancer was not easy for her. She didn't understand why or how it happened. She was treated at MD Anderson Cancer Center in Houston, Texas.

MD Anderson has lots of summer camps for kids with cancer or disabilities, and they can bring their siblings along, as well. One of the camps is called Camp Star Trails. My sister, my other siblings and I all started going to it when my sister was diagnosed in 2006.

Every summer, all of us look forward to June 18th: the day we pack up and head to camp for a week of fun. Sarah Faris, a writer for MdAnderson, said, "When kids go off to camp, some things are certain: they'll come back with new friends, lasting memories, perhaps some dirty laundry, and a bug bite or two."

At camp, we get to do archery, canoeing, fishing, ziplining, sports, swimming and many more things. Camp Star Trails has been a big part of my life ever since we started going. I look up to all the staff at camp and have made many lifelong friendships. I love Camp Star Trails because we are all a big family. When you are there, it doesn't matter if you are different, because everyone is treated equally.

Each year there is a different theme; for example one year it was Finding Nemo-themed, and another year it was Green Eggs and Camp. We stay in cabins that fit around 15 people and there are 18 cabins, 9 girl cabins and 9 guy cabins. Everyday, everyone is up bright and early to start the day with early morning fishing, then off to breakfast. After breakfast, each cabin goes to their first activity together. It is always a whole lot of fun, on the last night of camp, we have a bonfire and roast marshmallows, sing songs, share memories, and honor friends and family who fought their hardest against cancer but did not make it.

The last night usually ends in a lot of tears, because knowing it will be another year before we see those we love so much after spending a week with them is very sad. For some kids, it may be their last year as a camper, because the age limit is 6 to 14. You can always come back as a counselor but it just isn't the same.

Staff members at Camp For All live there during the summer and work different camps each week. All of them are very friendly and make you feel like you are at home.

When I am 18, I plan on applying for a job at Camp For All, so I can help kids who come to this wonderful place to forget about their illness and make their lives a little better even when they are fighting cancer.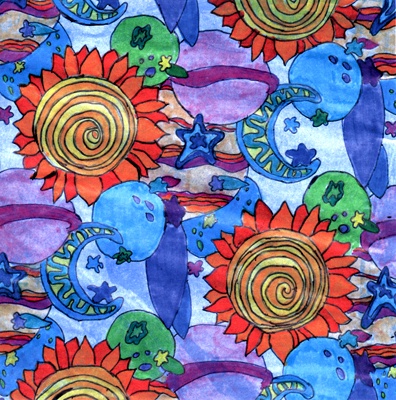 © Jeanne H., Pembroke, MA