Life's Difficult Journey as a Teen
October 4, 2017
Middle School was where I spent three years of my education. It was a great school filled with a loving environment and caring people. Within the three short years I was there, I grew extremely close with the friends that I met. Little did I know that our close-knit group of friends would soon be separated. We did everything together; hung out, watched movies, and went out for lunch whenever we could. In the winter of eighth grade all the students began to travel and visit all the high schools in the area. Most of my friends would spend their evenings going to private school orientations with their parents. Not only did they attend private school orientations, but they also went to the public schools, which gave me a sense of hope. The orientations sometimes affected the student's decision, while sometimes family and friends solely influenced them. I was given the option to go to any school I wanted, however, all of my family members had gone to my current school, so I felt I needed to keep on with the tradition. My brother, Wes, had gone there and my sister, Brooke, would be a senior at if I decided to go there. I felt much more comfortable knowing that I would have many family members attending as well. My school is so close to home, unlike some of the private schools, which also made this decision easier. I chose not to attend any of the other orientations because my mind was pretty much set.
I didn't think much about the whole high school selection process until my 8th grade year started, and people began talking about it. I would actively ask around to see where my friends might be thinking of going to high school. I was hoping that most would say my school, but as I heard their responses, my mind began to overflow with emotions. These emotions that fluttered through my mind were not great, they made me feel insecure and worried me. I had come to the realization that most of my friends were not planning on attending the same high school as I was. I had not emotionally planned on that and was so unpleasantly surprised. There was one person in particular that definitely made me question my heart-set decision on going. This was my best friend, Logan, and when she said she was going to a different school than me, my heart dropped. I have known this person since such a young age and have always gone to school with her, I wondered how I would ever survive. I didn't know whether or not I had the confidence and courage to go somewhere different from all of my friends because I knew how much I would miss them all especially Logan.

The days passed and soon arrived graduation day, which is supposed to be filled with laughter and joy. However as the night soon came to an end, I realized that it was just the opposite. My friends and I were very emotional and I remember the tears that rolled down my face like rain falling down my cheeks. The day that I thought would never arrive was happening and I didn't know how to handle it. I didn't know if I had the fortitude to step away from my friends and go to a different school. Although this was a difficult challenge for me, I knew it was a step in the right direction. I had to make sure that my fears did not prevent me from going to the school that I felt would be the best choice for me personally.

The first day of high school soon came and I felt very anxious. As I went into school that day, I recognized some people, even though I wasn't too close with them. It was a very different environment because you had much more freedom and responsibility. I was fearful that finding friends would be difficult, however I knew it would be crucial for me in order to get the full high school experience. As the days passed, I opened up to these people who were strangers at first that soon became some of my really great friends. This experience in my life made me question if it was really worth separating from my friends. Although there are challenges in life, which can force individuals to question themselves and their decisions, I realized that it is imperative to always try to do what is best for you in the long run. At this moment in my life, I recognized that following my heart and sticking to my gut was worth it after all.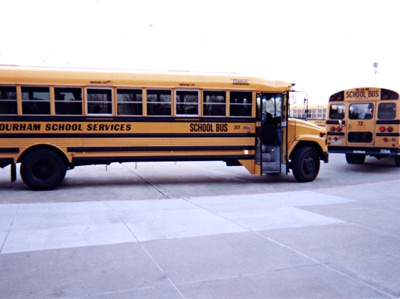 © Blake B., Highland Village, TX