You Have to Look Out for Yourself in Today's Age
October 13, 2017
Pushed into a place of unknowing is the worst thought to most. The unimaginable striking for the first time. This feeling was a reality in the year of 2011 for my family and I. My father was diagnosed with cancer.

For years and years, approximately 15, he felt a subtle yet sustained pain in his abdominal region. He'd draw complaints to his doctor, but never gain any closure on what it might be despite the doctor having a phenomenal track record. This alarmed my family a little however, since the doctor was so sure it was nothing it eased our concerns. In a turn of events my father demanded to get a real scan to make sure the pain really was just in his head and also for the sake of my unborn baby brother at the time, Ben, and the results were not good. He had a rare form of a slow growing tumour. Pure shock rippled through my family. None of us knew what to do at first until my dad started doing heavy research.

Originally my dad was going to seek treatment at Mid-State medical center (CT) where my younger siblings and I were born. Yet with the help of a family friend, the Rosatos', we realized that the place was not suitable for this type of situation. Their grandmother went for cancer treatment there and passed away very quickly. My mom and dad were sure that it was due to the Rosatos' grandmother having extensive chemo, but we wanted to be safe not sorry. Out of luck and fending for ourselves, we were able to get my father into Yale medical and have the top surgeon work on him. The Surgeon was Dr. Ronald Salem one of the top ten doctors in Connecticut and New York for the past ten years. One of the surgeons' co-workers actually described the situation as roughly, "There are surgeons and then there are those with a gift, I'd trust this man to perform this surgery without a worry." The surgeon despite being extremely talented admitted after the 6-hour surgery that it was very difficult, but in the end the tumour was removed. My dad stayed in ICU for a while and is now very healthy and hasn't had any resurgences in the past 5 years.

Now with the story of extreme success and love comes the evil portion. My family was going to sue the doctor that neglected to investigate thoroughly my dad's pains. To make matters worse, the doctor 'doctored' the reports and said instead of 10+ years of pain, it was only ten months prior to being diagnosed. Without even monetary compensation it was extremely frustrating, seeing a man getting away with nearly killing my father. Luckily, my dad had amazing insurance being a lead engineering manager within the engineering company Covidien. But once again, it turns for the worse. Covidien laid off my father during their cut down on the amount of employees at the plant, as they moved the headquarters to Ireland to save on taxes. My dad thinks they cut him because of the major costs of the operations. Not to mention the costs that tagged along with my younger brother being born at the time that year. Topping it off further he was older than his colleagues with him being 55 at the time. This meant we had to move and the options were not the best. My dad was offered a job in China, Colorado, and California. We considered Colorado until an offer at GE popped up in Skaneateles. It was the closest place in regards to Connecticut so we accepted.

In the end the whole mess of disaster lead to us moving to upstate New York from Connecticut due to my dad's new job and it really showed how you have to fend for yourself to get where you want to be in life; otherwise, many others will try to spite you for their profit.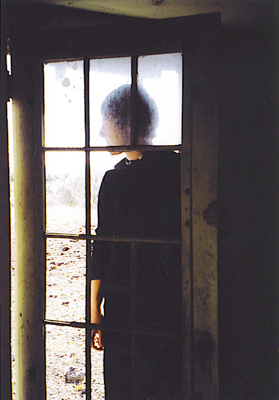 © Lindsay S., Billings, MT