One Broken Family
October 6, 2017
It was a friendly neighborhood, we all trust each other. Even though one house down from us were a little suspicious. When my brother and I went outside they would usually watch us until we went back inside. He introduced himself once. He had the most raspy voice i've ever hear. His voice sounded like sandpaper rubbing together. I think he said his name was Jim. He didn't work but his wife did. One time my brother and his friend were throwing a football. He overthrew the football to my brother and it rolled into the slightest corner of Jim's yard. The football was in arm length to grab. So that's what he did. They went back to throwing the football and their heads turned to the creaking of the rusted metal on Jim's front door. Jim started yelling and called the police for trespassing.
The day of court. My brother and his friend had to go to court to explain the situation that had occurred. They told the truth and was proven not guilty. After that day we despised Jim ever since. There was this house for sale on the opposite side of Jim's house. We would always see cars drive by and look at the house. Sometimes they would go in with the homeowner and look around. Another day when my brother and I were playing basketball, we noticed the for sale sign wasn't there anymore. A week later we seen a new family start unloading their belongings. It was a family of three. A mom, a dad, and their daughter which was just recently born, named Leah.
My mom was always watching the neighborhoods kids and putting them on the bus when their parents have to leave to go to work. My family grew close to the new family. Both of the parents worked, so they asked if my mom could watch Leah until they came back to pick her up. My mom agreed and we grew closer than ever. She was like my little sister. We would go to Restaurants and malls with Leah a lot. Leah was the funniest little girl i've ever met in my life.
We noticed that the parents were arguing a lot. It's been happening for like a week now. The next day, after Leah got picked up. We ate dinner as a family and then settled on the couch watching black-ish. We were just trying to kill time till the next morning. The next day my brother and I had school. We were called for dismissal early from school which never happened unless we had a doctor or dentist appointment. I was surprised because we had got picked up by our grandma. She looked like she was crying. We asked her what's wrong. She said, "someone left us."
As we got home, our neighbors' house was surrounded with caution tape. The street was flooded with police cars and there was an ambulance truck. As we got inside our mom was crying. I knew my dad was fighting back tears. I asked what was wrong. They mumbled under their sorrow, "Leah and her mom were killed."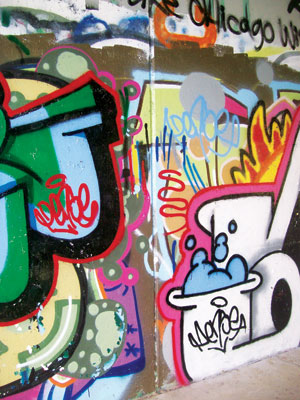 © Michelle W., Ada, MI