Life Happens
September 25, 2017
Hello, I would like to share a story with you, but I must warn you it is a very sad story so if you are sensitive to stuff like that you might want to go read something else.
When I was a young child I would dread the days when my father would come around, some days it wasn't as bad but most of the time it ended in my grandmother threatening to call the police. He was the victim of alcohol and drugs, and every time he would get the slightest drink in him he would stop at nothing to find us, and when he did, it would start again. We would hear the familiar sigh of my mother as she told us to go hide in our rooms and not come out until she came and got us, at first I thought it was just a game so I would smile, nod, and grab a toy to play with while I was under the bed or in the closet. She always turned the radio on loudly before she would open the door, I would play with my toy until she would come and get me she was usually bruised but every time I asked what happened she would say she just fell.
One day I forgot to grab a toy and I got bored sitting in the closet all by myself so I came out and walked down the hall I peaked around the corner and I saw my dad I was confused as to why he was here so I just watched. He asked my mother where we were and she told him that we were with her parents, he got angry and he hit her I watched horrified as he abused her for a while then I saw her pull out a small knife and stab him in the shoulder at this point he punched her right in the face, my eyes grew wide and I heard the familiar voice of my grandmother as she screamed from her bed. "You better get outta here I just called the police so unless you want to go to jail again then I suggest you get going." I waited to see what he would do, he mumbled something I couldn't here and left I stepped out as my mom was getting up and spoke 'mom?' she turned around to see my eyes full of tears she came toward me asking if I was okay I hugged her and cried while she kept telling me it was going to be okay, after that I never looked at him the same but still he kept coming and kept abusing my mother I would plug my ears and cry in the closet, sometimes he wouldn't come for weeks sometimes even months I know now that's because he was always getting arrested for having drugs but he was always ready to rat on someone even if it wasn't true then they would be looking for him again.
One day a nice lady come over to talk to me and my sister. She asked us about our day and what we liked to do then she asked about our dad. I refused to say anything and just sat there crying trying to hide my face, she seemed really worried she got up and talked to my mom for a while I heard them arguing over something, I now know she was a social worker and she was trying to take me away from my mother. I go to my room and hide under my bed as soon as I heard them start to argue, I stay there and cry for hours eventually I hear my mother call me into the kitchen I slowly walk down the hall the lady is gone and my mom hugs me, I cry more and ask why this is happening and she doesn't answer. After a few more visits from the lady and more arguing my mom finally leaves my dad and finds a new boyfriend, they live in a tiny apartment with my little brother and sister but they leave me with my grandmother, I never understood why, I know why now, she was trying to protect me from him, he only wanted me for some reason.
After a while we move to Ohio and start a new life, I try to forget Kentucky and all the horrible things that happened there but it's always in the back of my mind. Life is normal for a while I turn out to be gay and trans, I find a nice girlfriend and were very happy together but I can't help but think about my father, I can't help but think 'what if I turn out like him' but little did I know I was already starting to, I was lying to my girlfriend because that's how I thought relationships worked and I did not want to be like my mother, I was abusive but I was getting there, I was mean and cold and lied constantly after a while I get homeschooled and realize that normal relationships aren't supposed to be like that, I apologize multiple times but I never feel like it makes a difference, recently my father has come and taken my sister, I talked to him for the first time in years I didn't know what to say especially after he had already mistaken my 19 year old tattoo covered step-sister for me, I didn't care I had so many questions but mostly just why? I didn't say much he asked how I was and I said okay I tried to keep my answers short, I hated him more than anything, I still do, I don't know if I'll ever get over it, I'm an emotional wreck because of him, and I never want anything to do with him ever again, I have been trying to change and be a better person, thankfully my girlfriend stayed and is helping me threw it, I don't know what I'd do without her. But still the memories of my father stay in the back of my mind, but I guess life happens.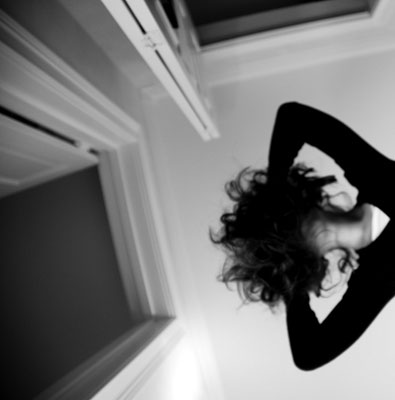 © Sarah M., Blairsville, PA