Anger
October 3, 2017
Anger is fire, it spreads until someone puts it out. One time I have experienced anger was when my dad dipped out of my life. I was angry because he was in and out of jail and doing drugs and it was his fault I couldn't see both my parents. It was his fault my mom was struggling to take care of us. However, this has taught me that my family doesn't need him to have a great and successful life. Before I experienced this I thought I needed him in order to be successful and happy, but I don't.
I also experienced anger when my aunt died. I was angry because it wasn't some accident that happened out of the blue. In the past two months before that, she had been in two or three other accidents. They had told her she needed to stop driving for a while for her and her childs safety. Also, she was heavily drinking during this accident and it was very foggy out, she shouldn't have been driving anyway. That mistake killed her and it was no one's fault but her own. Of course I was sad, but that anger was still there. At that time I was also mad at God because she didn't have to die but, I have learned to realize everyone has their time to go.
Anger comes all the time, in so many ways and I'm sure I will become angry again soon, maybe even today. However, anger has and will continue to teach me about forgiveness and letting go along with so many other things.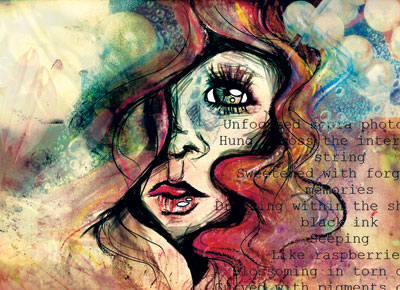 © Victor K., Las Vegas, NV