September 8th
September 26, 2017
On the night of September 8th, the stands were full and everyone was cheering. It was our first home football game and no one wanted to miss it.

Leaving the locker room, I knew this would be a tough game for us. The year before this team beat us by 21 points. For us to win we would have to play great. Everything we talked about, and everything we worked on at practice would have to be executed perfectly. Winning this game would mean a lot. We would be 3-0 and one of the only undefeated teams in our district. Which would help us reach the playoffs easier. With plans of being state champs we could only loose two district games. Beating a team this good would prove how good of a team we are to the rest of the district teams.

As our defense took the field early on the crowd was ecstatic. The first few plays I couldn't hear coach call the plays. In the first half, our defense played great. We didn't let their offense score at all. And we caused 3 turnovers and forced two safeties. Our offense played well also, will a series of big plays and many touchdowns, a victory seemed to easy. This would soon change after half time. Teams who are leading their opponent by twenty-one points at half time have a 60% chance of winning the actual game. And we were winning by twenty-one. No one had the thought of a close game until the third quarter after our offense had two score-less drives, and our defense allowed two quick touchdowns to make it a one score game.

Although we have the best offense in the Fort Worth area the struggled to score, and our defense struggled to stop our opponent. Taking six minutes from the clock the finally scored from a trick play. The crowd was in awe. The coaches were worried but to win they knew they had to keep their composer. When our defense came to the sideline our defensive coordinator immediately mad defense adjustment so we would be ready to make a stop. Soon enough we were back on the field. Our offense scored on a deep pass the very first play. With now 3 minutes our defense was left on the field with the weight of a win or a loss on our shoulders. The opponent went with a risky play call and through the ball deep downfield, this back fired! As one of my teammates intercepted the ball. Time ran out and we won the game.

Throughout the game I learned to never slack off and to never give up. Because we slacked off the opponent had an opportunity to come back ,but because we didn't give up we won the game.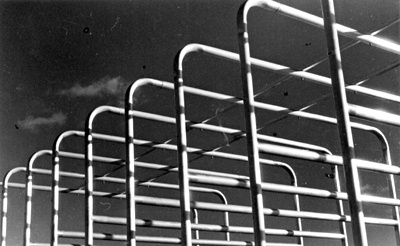 © Steve S., Marblehead, MA