The Tragedy the Changed My Life Forever
September 26, 2017
Gone for a week with no explanation, gone for a week for a horrific incident that has changed my life forever. The horrific incident was my grandmother, after she had a hemorrhagic stroke. She went from being a great wall built on a cement base, to a crumbling wall built on a base of sand, and all my family could do is watch in horror as she crumbled away.
This is what caused my family and I to go to Ohio for a week earlier this year. The time when my grandmother joined the nearly eight hundred thousand people every year that have a stroke. She went from being her usual joyful self to being on the verge, and eventually going over the verge of death, making her one among the one hundred thousand people to die from a stroke every year. The worst part of all of this is how unexpected, and unprecedented this stroke was. As with three quarters of stroke victims, this was her first stroke.
While yes this tragedy was devastating to my entire family, looking back now i see that there was a silver lining to it all. It brought both sides of my family closer together than they have been in at least 15 years, In some cases I met family members that i didn't even know existed. This whole tragedy taught me that rather than letting a tragedy keep you down, yes give yourself time to be sad, but then look, look to find the bright side of it, because no matter how bad something is when it happens, there is always some kind of lesson, or something that is gained because of it.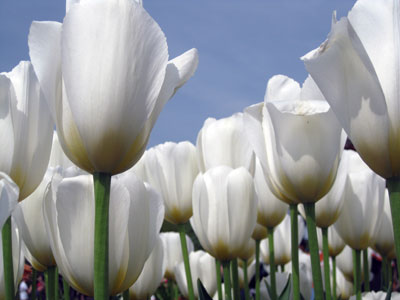 © Amanda S.