My Favorite Mistake
September 25, 2017
There was this one day that my parent took us to their friend's house. "Mom, where are we going?" i said. "We are to going to our friends from long time ago." mom says. "okay" It was the first time i have ever met them. I was about 9 years old and didn't know stealing was that bad. It was me, little brother, and my parents. We all went to their house to have dinner.
On our way to their house, it was a very sunny day about 83 degree. When we got to their house, they had open the door, and welcome us to come inside. I had thoughted i will know them but they had knew me when i was a baby. They set up the table, brought foods that i could smell happiness. The foods was so warm that it make me more hot. After finishing up eating my brother and I went to the living to chill over there while my parents have funny conversations on the table. It was like a movie where people tells jokes while them talking. Me and my brother went allout to search something in the living to play and found some games that I have and I don't. There was this game that I liked so I wanted to take it home and played it so I hide it under my shirt then waited until we go home. The game was a zombie game that you will find a way to get out the town and shoot them when you're being under attack.

Later on I had found some tools that are small and awesome so I decided to steal that also. I had gave it to my brother to hold it like I did. When time went by I went up to my parents.

"Mom?" Can we go home because I'm very tired and wanted to sleep in my bed?" I said.
"Yes we will leave in a bit while them finish talking about work." Ask mom.
"Okay."

So I went back to the living, laying down on the couch, and went back on my dreams. For a bit my dad woke me up to go home then we have to shake hands that's means we're leaving to our culture. When we got outside it was already very late like 11 o'clock. We got home then I went back to my zombie dreams and it was awesome I had two guns like alien guns that shoot out lava. It was the mostly amazing and scary thing I had ever dream of.
The next day I woke up so early that I was the first person to open the lights i went to the living, turn on the PlayStation, slide in the video game, and played it. It was mostly like what I had dream of but not with my alien guns with real weapons. While playing it for hours my mom and brother had woke up, went to the living, and saw me playing a game she haven't seen.

Mom wondered. " where have you get that game?"
"Ummm, I, i….." I said.
"We stole it from your friend's house mom." Says brother.

My mom was very mad at me because it was the first time we had steal from someone. I was so scared that I just wanted to run out the house before my mom yelled me when there wasn't tomorrow. She had said " you and your brother will ever do this again and if you do I won't buy any video games."

Disappointed.

What I had learn is don't ever steal things from people that they learn it. Do it so you will earn for yourself. I don't regret of stealing because it's a good reason for yourself to learn something that people do and don't do in life. Experience things so you will be pro and clues for people to see. Don't steal it, earn it.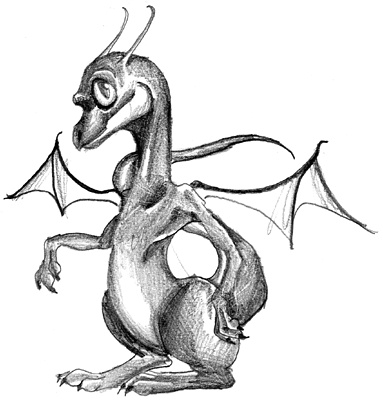 © Andrew Z., Philadelphia, PA