My own Senior Year Wisdom
July 12, 2017
Today is Monday, and within a few short days, I will encounter a change greater than I have ever experienced before. Here, at 12:37 PM this Thursday, I will sit once more, and prepare to write -- though, it will be for the last time in this fashion, for summer school will end. Finally, six weeks' work will culminate, and the toiling will come to fruition. Soon, I will again say farewell, only this time, to a new group of friends.
I will anxiously, timidly, and even defeatedly, resign into some unfamiliar routine. I will enter the dreaded realm of adulthood and drown in its relentless, crashing waves.
I once took it all for granted, you know. The constant stream of social activity, the companionship of friends I had made and known for years and years of my life, the purpose-filled schedule (tedious as it may have been), the pompous grades and the busywork -- yes, even the drama that plagues the existence of every single high school kid.
Now that I am almost free of it, a longing fills me. Guess they were right when they said that you don't know what you have until it's gone. Oh, that I hadn't wasted it all! Now, I enter into the world -- without purpose or passion or direction.
And I am afraid.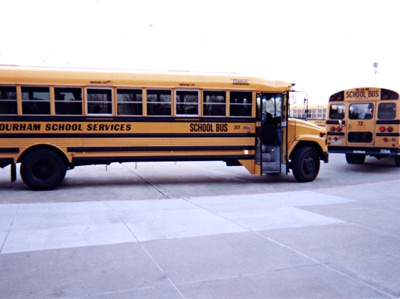 © Blake B., Highland Village, TX