American Dream
June 20, 2017
The American dream is having it all, having power,and having lots and lots of money….. right? Many are privileged on having it all, but unfortunately that isn't the case for me. I had to work for it.

I was born in Guadalajara, Mexico on November 21,1999. When I was born, times were rough, there was crime going on, not enough jobs,and not enough money to buy the basic necessities that a newborn needed.That when my family's life changed for the better.

Yes, I'm not going to lie: my first few years in Utah were the hardest moments.Some of the biggest troubles my family and I faced was not knowing the language, not having the basic needs,and being attacked racially. Yes,some of these things I could fix or change, but others I could not. Believe it or not these moments are the ones that moments have shaped me into the person I am today.

Now that I'm older I realize that I should take the advantage of the opportunities that I'm given here in the United States. I'm very lucky to have a education, food to eat, and asafe place to call home. Many people my age don't have these opportunities.

In Mexico a person is lucky enough to have beans and tortillas on the table, as well as complete at least one school year. For example, my mom only went to "primaria", what we consider elementary school. It was all her family could afford.

Although throughout the years I have been wanting to give up on everything and move back to Mexico, I look back and realized how blessed I am and how I need to prove to my "people" that I can accomplish many big things in life. Many assume that we have everything easy but little do others know all the blood, tears and sweat we put into accomplishing what we can call the "American Dream". It has different meanings to everyone; others may think of it as having money and becoming rich while other may think it is having a good, happy life full of new opportunities.

What is my definition of the "American Dream"? It is the simple fact of being happy, safe, and having a chance to prove who you are and who you want to become.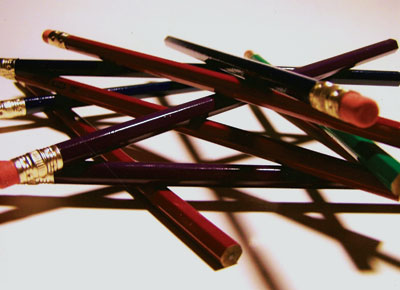 © Nicholas K., Weldon Spring, MO