An Eagle's Final Reflections
May 30, 2017
My fingers are numb as I sit within these four white walls. It's January. The air inside is just as unforgiving as it is outside. I pull the sleeves of my cream sweater over my hands. The second semester has just begun and I wonder where the time has gone. I can vividly remember the first day of high school. It is hard to believe I will soon walk away and never look back.

I never thought I would make it to senior year. The past four years have been filled with many highs and many lows. I experienced death and grief, love and friendship, hellos and goodbyes. It's truly amazing how much a person changes in high school. It's also amazing how fast time goes by. Here I am as a second semester senior and I have to prepare myself to leave my friends I've known for as long as I can remember. I have to leave the teachers who have pushed me and been some of my biggest supporters. I went to my last high school football game and cried my eyes out when it was over. That's when it really hit me that senior year is a year full of 'one last times.'

I remember the whistle blowing and the timer running out. I remember the boys on the sideline wiping tears from their eyes as they had been eliminated from playoffs. I looked at the other managers and looked around the stadium. Seeing the team cry broke my heart and I couldn't stop the tears from rolling down my cheeks. I cleaned up equipment for the last time, drained the water tanker for the last time, and pushed through the post-game crowds for the last time. Once in the equipment room, most of the team wrapped the other managers and I in tight, sweaty hugs. They told us they would miss us and that they loved us. They thanked us for everything we had done for them over the season. I wished the seniors luck in college and wished the underclassmen good luck with their following season. I thanked them for allowing me to be a part of their season and for making my senior year one to remember. I turned to my fellow managers and thanked them for becoming my second family during the season. The three of us hugged each other and cried. I took one last look around the equipment room before gathering my things and heading home. That was the day the feeling of being a senior hit me.

It's February as I sit in Mr. Hummer's room contemplating my future. There is no way to describe the feeling of being a senior. At 18, I am expected to know what I want to do with my life. I thought I knew, but then February hit me like a train. The past twelve or thirteen years of my life have prepared me for nothing. They didn't prepare me for this feeling. Nothing did. I, like all high school students, have been trained to think that high school is awful and the real fun is in college. I spent so much time focusing on what I hated about high school that I forgot to cherish the parts I loved. I realize this as a second semester senior. I dwelled on the endless projects, homework, and tests. I stressed about relationships and friendships. I realize now I had nothing to stress about. I made myself miserable and created problems for myself. I was my own worst enemy. I should have been enjoying my time here. I realize this now, as a second semester senior, when it's almost too late. The past twelve or thirteen years of my life did not prepare me for this feeling. It's the feeling of knowing deep down I will never see the people I've had classes with and went to football games with ever again. It's all coming to an end and I realize this as a second semester senior. That's when it hit me.

It's April as I sit in Mr. Hummer's Latin III class. The juniors are talking about the classes they're taking senior year. They're talking about how they can't wait to be done and graduate and get away from this school. I chuckle to myself. I remember saying the exact same things at the end of my junior year. I remember being so excited to be done, just like they are. But now, with less than 40 days left of high school, I realize I'm not ready for it to be over. I'm not ready to leave my friends and my teachers. I'm not ready to go out into the real world and be on my own for the first time. I realize I'm going to miss everything about high school. I'm going to miss sitting in pointless classes and walking down crowded hallways. I'm going to miss the annoying antics of the underclassmen and the excessive volume of the cafeteria. I'm even going to miss the insanity that is getting out of the school parking lot at the end of the day. I'm going to miss everything about my high school. If I could go back and relive high school, I would because I am not ready for it to be over. It's coming to an end so quickly and I can't stop it. I just wish these juniors could understand how this feels.

If I could offer any advice to upcoming seniors that I wish someone had told me, it would be this: enjoy every single second of senior year. Go to every school sporting event and every school dance. Hang out with your friends as much as possible, even on weekdays. Spend time with your favorite teachers. Take your classes seriously and don't slack off. Senioritis is real, but you have to try to ignore it as best you can. Don't sweat the small stuff. Seniors are not exempt from petty high school drama, but don't let it control your senior year. Don't allow other people to make you miserable. Make memories. Make new friends because they could end up being your best friends. Make the most of senior year because before you know it, it'll be over and you don't want to have any regrets.

It's May as I spend yet another study hall in Mr. Hummer's Latin III class. There are 14 days left in senior year. Senior Prom just passed and I'm truly realizing how little time I have left. My friends and I rented a limo for prom. On the way home, Michael blasted I'll Always Remember You by Miley Cyrus. It was a song that was played in the very last episode of Hannah Montana when the trio of Miley, Lilly, and Oliver graduated from high school. We all watched that episode as kids. We were sad to see our favorite show ending, but now we listen to the lyrics carefully. We let them sink deep into of veins, into our hearts. We looked around at each other. Every single one of us broke into tears. Senior Prom was over and it would be one of the last big things we would do together. The next big thing is graduation and God, we are not ready. We know after graduation some of us may never see each other again. We have to come to terms with leaving each other behind and we don't know how we're going to do it. We realize now that we are not ready.

The final Friday of high school has arrived. My heart flutters with excitement and sadness as I sit in Mr. Hummer's classroom for one of the last times. I've spent an hour and a half in this room everyday for the past year. It's strange to think on Tuesday I'll be walking out for the last time. Football has once again started and I've been spending my afternoons working with the team. They keep reminding me I will be leaving soon, as if I didn't already know. I'm soaking up every second of my final days with them. The players have been like my 60 little brothers and I know I am going to miss these boys. The past few days have been filled with love and positivity. The players wrap me in tight hugs before and after each practice. Daily goodbye hugs with the athletic trainers are a little tighter and last a little longer. The laughs we share while we work echo a little louder. Holding back tears gets a little harder.

May 30, 2017: the final day of senior year. Not only is it the final day of senior year, but it's the final day of high school.

"Josie," Mr. Hummer says, "It's your last day with us."

I let the words sink in. I always knew this day would come, but nothing could prepare me for how it would feel. I always thought my final day of high school school would be filled with joy and cheers of success. And it is, but it's also filled with sadness and tears. I can't sit here and say I am going to miss high school, but I am going to miss parts of it. I am going to miss the football team and going to games. I am going to miss ranting to Mrs. Lake and her motherly advice. I am going to miss Mr. Hummer's political rants. I am going to miss the lunchroom antics with my table of friends. I am going to miss so many things about high school. I wish I would have cherished them while I had the chance.

All day I have heard underclassmen talking about how they cannot wait to be done. How the seniors are so lucky they never have to come back. I think to myself: if only they knew. If only they knew how fast time passes. If only they knew how hard saying goodbye truly is. At 2:25 this afternoon I will walk out of school for the last time as a student. My locker for the past four years is empty. Someone new will have it next year and I hope they enjoy it as much as I have.

Come August I will not return to high school. I will not walk these familiar halls with my best friends. I will not recognize every face I see.

As a senior, I think I am allowed to have a few final words. I think I have earned that right. So here it goes: Thank you. Thank you for the laughter and the tears. Thank you for the lessons I have learned, both in academics and in life. Thank you for the bonds I have formed with teachers and students alike. Thank you to the athletic trainers and football team for helping me discover my passion. Thank you for the memories I will forever cherish. Thank you for being my second home for the past four years. Thank you for helping me grow into the person I am today. Thank you for everything.

I am ready. I am ready to move on to bigger and better things. High school is but a chapter in a book. Today, I have finished this chapter and am ready to move on to the next. The next chapter is different for each of us. Some of us will go to college, some will join the military, and some will head straight into the workforce. After graduation, we will all head off in different directions. Most of us will never see or talk to each other again; however, we will always be connected by our time in high school. We will always be Strong. I have but one thing to leave you with: no matter where life takes us or how much time passes; once an Eagle, always an Eagle.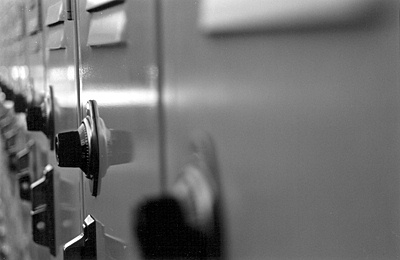 © Cassandra Z., Sunnyvale, CA