The Bonds of Life
May 25, 2017
As human beings, life has many tragedies awaiting. It can range from a devastating loss at a state championship game after a very close game, to a simple high school break up. After working so hard and falling just below greatness can be a dream crushing. But one tragedy trumps all others, the loss of a family member. Doesn't matter if it's a close person, like a mother, father, sister, or brother, or someone you don't even know like a distant relative, it will impact someone immensely. That's why it is important to make close connections with your family members at a young age. Whether they are close or someone distant, you are going to have to meet them at some point. After that, at some point they will pass away. So you have to make the most of while you're here. I remember when me and my family had a family reunion in Cancun, Mexico.
It was for my great grandfather's side of the family. He had 7 children, which totaled up to be 42 people at the reunion alone. At that's just my dad's mom's side. I was about 11 at the time, so there are somethings that I don't remember, but a lot of it I remember very vividly. Everyday we had different activities. One day we would of rock climbing and jeep riding. The next day we would go cave exploring. We even had a day where we just hung out at the hotel, swam, and played games. We stayed in the Moon Palace: Sunrise. I remember one night, we were all playing telephone charades, where you act out one thing to another person in a line and the last person has to guess what it is. The action was the Dikembe Mutombo "Not in my house" winger wag. One of my uncles was from britain so he doesn't know much about basketball. So when he had to pass on the action, he completely messed it up. It looked like he was acting out him snorkeling. Everyone thought it was one of the funniest things. Another funny experience that happened is when we went cave exploring. The cave was called Explorer, and it was a big tourist attraction. On of the things you can do when you get to the heart of the cave is water rafting. It was me and my dad in one of the rafts and you have small paddles for your hands. We ended up flipping our raft over a few times and I lost my hand paddles to I had to steer from the back with just my hands. It was an experience. They even got a photo of us flipping it over. We didn't get it sadly. The following day, we went ziplining over the trees. At the end of the zipline, you go through a light waterfall. Two of my uncle's, huge people, got stuck underneath the waterfall. It was one of the funniest things we saw there apart from the telephone charades. There were so many other things that happened as well. We even made our own group name from this trip, Por K Why. Our Cancun trip was definitely one of the best ones. But at the time, I thought it was just fun and games. Later on, I realized that it planted the seeds of the most important thing in life.

Our Cancun trip was when our family created bonds and connections that will last forever. It's very important to make these connections at an early age, and that's I did. I've learned that making these connections early is essential because it plants the most important things in the future. It sets up the gears to make memories. The Cancun trip had memories, but I barely remember the details of the trip. I only remember the funny parts. Memories, on the other hand, are things where all the details are remembered. For me, it didn't take to long to create memories with everyone. A year after a trip, there was convention in LA. LA also happened to be where most of my cousins from the reunion. So, after the convention we had another reunion type gathering. And that's the first time I truly made memories with them.

After the convention, we all stayed at one of my uncle's house. From there we saw many attractions in LA. We went everywhere from the Hollywood walk of fame to Legoland California. My favorite place was probably Universal Studios: Hollywood. I'm a big movie fan, so seeing all these movie things, I felt like my fantasy that doesn't exist. We took a tour of all they showed us cool movie tricks that directors use for visual effects and money conservations. The tour guide showed us cool things like how they only build half of the buildings and only film them from certain angles. He also told us that they mix milk in with the water when they want to show a rapidly flowing water. There was also a Kong: Skull Island teaser there. We were there in 2014 so they were already hyping up the movie. It was awesome. The tour cart was shaking and it was a 3d. It was also kind of like VR cause it was all around. That was one of my favorite memories of that trip. I wasn't the only one who loved it. My cousins also really like it. That was the first time I really related to them. All the memories of that trip brought us closer together. It built love.

Family is the most important thing. I didn't realize it until I had those experiences. It wasn't until I built love for my family. Love is what brings people closer. I know it sounds cheesy, but love is the only thing that makes families function. That's why it is so hard to overcome the sadness of a lost family member. I don't know how many times I will say this, but family is the most important thing you will have. They will give support through all the decisions, even if they don't agree. Through the highs and the lows, the only way they will give support is if they love you. Love powers everything. Love is priceless. If you have love for your family and love is priceless, then family priceless. That's why it is important to create bonds at a young age. Early bonds make more memories. And if those bonds are created early, then that leads to creating more memories. The memories created, the more love you will build. Love for family is important. If it wasn't for family, I probably wouldn't be the person I am today.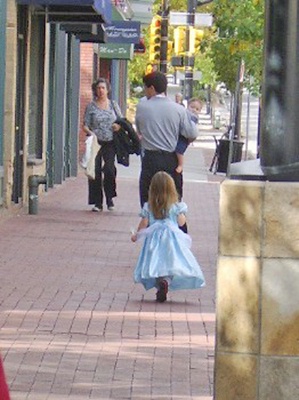 © Kristen T., Tulsa, OK