This I Believe
May 26, 2017
I am a student with homework and projects and finals to complete. With my junior year almost coming to an end, final exams are coming closer than ever. I have entered every class feeling clueless of the concepts even though I studied for hours on them. I'm sure we can all relate, but have you ever gone through a test without the teacher presenting the lesson? The answer should be yes, because that's what life is. Not only that, but they don't tell you when you will be tested. I believe that we learn from our tests, our experiences and we shouldn't hold onto our past. Sometimes, we can only learn from our experience no matter what kind of education we have. Every experience, whether it is good or bad, is just another important lesson in our lives.

As a runner, it was hard for me to decide whether to stay comfortable or to explore my limits. My coach lectured me over and over again about pushing my limits. He saw the potential in me that I never saw in myself. He said many times, "Don't ever get comfortable when you have the ability to achieve more." He also told me, "You will never know what you are capable of unless you try and fail." It took me the whole season to get to my full capability, but timing didn't work with me in this situation. My parents came to me with the bad news that I will be unable to compete in our championships. I was less than a second from getting state times for my races, but I was too late. It took me too long to get their and too long to realize what I was capable of. I learned the hard way, with consequences, but I needed to fail in order to know, restart, and grow. I now know what I am capable of and how far I can push myself. I never had confidence in myself until someone pushed me to it and finally experienced what I was capable of. He expanded my goals, the possibilities beyond this small isolated island and most importantly he believed in me. A quote I once saw said, "Success is like anything worthwhile. It has a price. You have to pay the price to get to the point where success is possible." - Vince Lombardi. I made a mistake and I failed, but those experiences brought me one step closer to success because hey, you never know unless you try.

Over the past few years, I went through many trials, learned many lessons, and tested many of my beliefs. I felt like what I believed in turned on me and changed the way I saw life, but that wasn't the case. I didn't let that disappointment lingerie in me, nor let the past hold me back, because that's all it is, the past. I needed to learn to forget and move on, but remember what the experience taught me. I believe we are not what happened to us; we are what we choose to become. We choose to either grow from our experiences or let the experiences take over us. I went through difficult and vulnerable experiences. Through those times, I didn't know how to trust, how to forgive, and how to keep my hope. I thought of trust as like giving someone a loaded gun, trusting that the person won't shoot you behind your back. I was too scared to let someone have that control. The past lingered with me and I couldn't just brush it off. Once I realized it was holding me back and what it was doing to me and the people I cared about, I started believing in myself again. I wasn't scared to trust, to forgive, and to have hope in people and in myself. I was able to grow and learn from my experiences rather than my experiences bringing me down. Remember, don't let the pass harden your heart.

From what I learned throughout my life and who I am, I believe that you will never know unless you try it yourself. You must learn your own lesson through your own experiences. I would rather live my life knowing I at least tried instead of living full of regret my whole life. Statistics say 90% of people regret many of their life choices. I don't want to be part of that 90%; I want to be the other 10% risking it. Even when things goes wrong, when you make mistakes, or when you get hurt, you will always get something out of it when we learn how to move past it in order to grow. For example, we always tell kids not to to play with fire, but temptation takes over and they disobey our rules until they realize that playing with fire can get them hurt and they get burned. Only then, they learn from their mistakes and realize how dangerous it is. Mistakes and failures are the two most essential stepping stones to success if you learn from your mistakes. I'm not alone, you're not alone, we're all not alone. We all go through the same things in a different way, but it is our choice on how we make of it.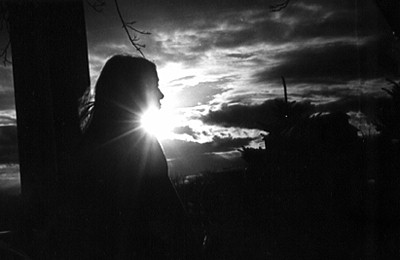 © Elizabeth G., Marblehead, MA