Running
May 8, 2017
My heart beats. People say your heart sounds in your ears. They say it's like a drum. That's not what mine sounds like. Mine sounds like an explosion. Every beat driving noise into my skull. 
I run. Down into the snow. I scream a silent scream. I scream in my head. The mini-me in there rips down all my walls letting pain seep into me. My blue dress looks like dark water rippling around me. I imagine myself as an angel. Running, barefoot, in the thick snow. But heaven knows I'm a devil. A demon. A monster.
I told no one I would be going to the field. I tell no one because I need to have one secret. I sing, softly at first, my secret out. I want to scream it so the whole world can hear, but I can't. I can't because I'm afraid. 
I stand there and hear voices. The voices form a tsunami in my head. The waves crash against the beaten shores of my brain. "It's her problem if she says no..." After that, the voices fade and all I hear is myself scream on the inside. 
Then, I run. I run and run and run. 
My hear is a thousand explosions.
My feet are numb from cold.
I know one thing at this moment. 
I need to run.
But how can you run from what's inside your head? 
How can you run from the demons that are you?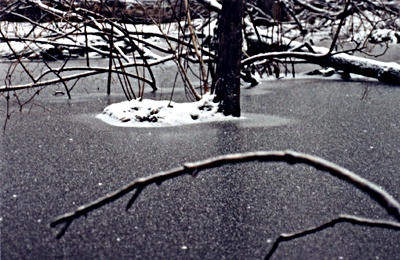 © Anton J., Philadelphia, PA