Mistakes Change Your Life
March 30, 2017
One time my friend had hit me up talking about how he had his uncle's red Toyota Prius. He had told me that his uncle went out to Reno to gamble sum money , and he had left the key at home, so he decided to pick me up at my house like around 3 in the afternoon. We was bored, so my friend said, "Ay we out to Canada College," to see the view, so we said f%&$* it, and he decided to hit Jefferson Ave. and go all the way up.

So we was there chillin' hangin' out hearing music till he hears his phone ring like around 4 O'clock. He reaches for his phone, and he sees that his girl was calling. So he answers his phone, and his girl says "babe come pick me up im bored and with one of my friends" So we decide to go pick them up, and when we pull up to her apt, she & her friend hop in, and we just' decide to go around mobbin around Downtown Redwood City till , one of the girls is naggin' talking about too put the music down because her mom is calling, so we were like, "ugh let's just go drop her off so we don't get her in trouble. So we were on our way to her house in East Palo Alto.

We were like a block or two away from her house, and we get to a stop sign where there's a cop car just posted like just watching who to f&*#$ over. Me and my friend were only like 14. We looked pretty young riding around in a Prius & that's when one of the police officers pulled up behind us and turned on the lights , my friend and i were pretty nervous because we didn't want to get in trouble

I whispered to my boy nervously "ay bro keep itcoo'' while i was clutching onto the handle of the car just trina duck from the officer , we felt like running out the car but in the background all you hear is barking and the police screaming telling us to keep our hands out the window or he'll shoot. He asks my friend who was sitting in the driver's seat to open the door slowly , get on the ground and turn on his back.
a month later I was sent to court,sitting next to my lawyer thinking about the fact of changing and getting my case expunged and having a better life in the future.

Or breaking the law and keep getting in trouble and be a nothing in life.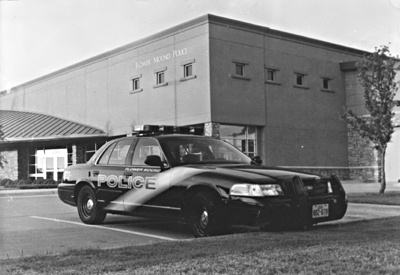 © Garret C., Copper Canyon, TX