Finally Independant
April 14, 2017
Last year, the week before spring break, my family, friend and I went on a cruise. Now going on the cruise wasn't necessarily a risk, I mean my family took me on one 9 years before, so that wasn't the issue. I brought who I thought was my best friend at the time, and we're still friends, just not as close, and this cruise might be a partial reason why.

None of us could wait to go on this cruise, after all, we had it planned for at least a year. The anticipation was definitely there and we couldn't stop talking about it. Finally the day came when we would have to get on the plane and fly to Florida. Once we got there, we were taken to a disney resort, because the cruise didn't start until the day after. The next day we took a 45 minute bus ride to the port. Once we got on the ship, everything was immediately different. All the stress went away and we were careless. Now the first day was fine, nothing rough about it, although it is where this "risk" sort of begins.

My friend and I went to sign up for the teen club that they have on the ship, called Vibe. I had finally gotten her to come with me so I made sure we went right when she said yes. We were the only people in there when we went in so we didn't have to wait very long for one of the counselors to switch out our cards(we had to get "special" cards that would let us into Vibe). Everything was still going smooth, until that night. After the sailing away party I wanted to go back to Vibe for the night so we could get to know more of the kids our age on the ship, but one little problem, my friend didn't. Now my parents had reminded me a few times that we payed for her to go on the cruise, so I had to do a few of the things she wanted to do, but if I wanted to do something we both had to do it. Now for the first day we pretty much only did what she wanted to do, so I thought that going to Vibe would be my choice, but no, I had to drag her there. When we got there they were just about to start their activities for the night, and the first night wasn't bad, we ended up having fun.

For the rest of the cruise I couldn't get her to go back for very long. There was this one day where we ended up going, but when we got there everyone was already doing something. I wanted to join in with a group, but she just wanted to leave.
"Why don't we go do something else? They all look busy right now, and we don't know anyone." she said.
"Well we're never going to get to know anyone if we don't participate in stuff." I explained.
"Can we just come back and try again later tonight or tomorrow?" she asked.
"You know what, if you don't want to cooperate then we'll just leave!" I snapped back.
After I snapped at her I walked out without looking behind me to see if she followed. Now I'm not gonna lie I did make a scene, but I didn't feel bad, she was starting to get on my nerves. Now the third to last day of the cruise I was talking to my parents about it. They were a little annoyed that we had payed for her to come with us and she wouldn't do what I wanted to do.
"If you want to go, don't ask her, just go." my dad had told me.
So I followed his rule, and I started walking. After a while she asked where I was going.
"I'm going to Vibe, you don't have to come if you don't want to." I answered.
That kind of left her speechless, but she followed me anyway. That night was one of the most memorable nights of the cruise.
That night they had karaoke planned at 1 in the morning, so we figured we'd go. After we had all sang our hearts out there were a few of us who didn't want the night to be over. It was around 3 in the morning and the five of us decided we were just going to sit somewhere and talk. We ended up in the main part of the ship on this little balcony where we all just got to know each other better. We talked about our lives back home, and joked around with each other until about 4 in the morning.

In the end, my risk paid off and I'm so glad that I took the risk to just go whether my friend wanted to or not. It felt so good to make my own choice for once and to actually make new amazing friends because of it. To this day I still talk to a few of the people I met that week and now I know that taking a risk can benefit you in ways you'd never imagine.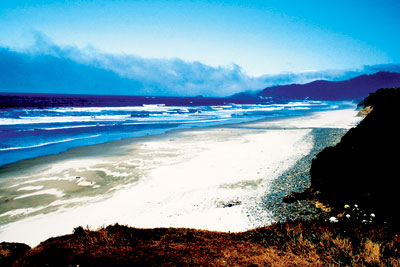 © Kristin R., Los Altos, CA