The Penny from Heaven
April 14, 2017
The death of a loved one changes you. Grief is the last act of love we can give to those we loved. The reality is that grief will last forever. You never "get over" the loss of a loved one; you just learn how to live without them. You heal and rebuild yourself around the loss you have suffered. You will be whole again, but you will never be the same.

On Thursday, March 30, 2017, my grandpa passed away. Though I had lost people before, this loss was different. Being older, I could fully understand what was happening, and my brain was looped into a rollercoaster of deep thoughts. The sadness didn't hit me in the beginning. My life seemed to move along over the next few days, though those deep thoughts still entered my head. I found myself wondering a lot about life, death, and what really happens. Three days after my grandpa died, I went shopping with my mom, dad, and brother for clothes to wear to the funeral. I had not been having the best day, as a result of being sick with a nagging cough, and being upset about how my spring break had started. After spending what seemed like hours in the men's department at a store in the mall, my dad and brother finally made their way into the dressing room. I waited in the back of the store with my mom, where it was quiet and we talked about plans for the funeral. Right after my mom and I had the conversation about what music to play, I turned around and something caught my eye. On the ground in front of me was a beautiful, shiny penny. I picked it up not thinking anything of it, as I joked with my mom saying that it must be my lucky day.

Later, we returned home and carried about our business. I went up to my room, pulled out my phone and began scrolling through Pinterest. Right at the top of my feed was a post labeled, Signs from your angels. I started to read through the list and found that one of the signs was finding pennies. I instantly thought about the penny I had found earlier. I also wondered how the post had gotten there. I follow no one, and my feed is full of posts recommended from stuff I view. I had never looked at anything like it before. I held this special secret until I was alone with my mom. It was her dad that passed away, and I thought that this story might mean something. I brought it up to her and she started to smile, as she remembered how he always carried loose change in his pockets. I went to grab the penny that I had found and just happened to look at the year on it, as I wondered if it meant anything. It read 2002, which happens to be the year I was born. I instantly felt a rush of love and that's when I knew that this was not some ordinary penny.

Though some people might think that it was just a coincidence, it meant a lot to me. It represented that love is stronger then death. Even though love can't stop death from happening, death can't separate the love that people share for each other. When people truly care about each other, they will always find a way to make it work. Even if that means sending signs from heaven. From now on, everytime I see a penny, I will think of my grandparents. My grandma passed away 5 years ago, so now they are together forever. Finding that penny has given me and my family a sign that everything is going to be okay and that they are happy.

The journey of learning how to cope with losing a loved one has shaped me into a different person. Everyday, I enjoy life with the people I love a little more and I know that time will heal my sadness. One thing I have learned; enjoy everyday like it's your last day on earth.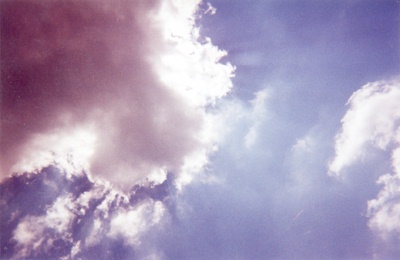 © Kena A., Huntsville, AL