Persevering for Success
February 28, 2017
According to Oxford Dictionary, the word perseverance means 'Persistence in doing something despite difficulty or delay in achieving success'. This word describes someone who refuses to give up and fights relentlessly for what they want. Life puts obstacles in people's path daily and those with perseverance do not stop moving.

My grandpa comes to my mind when I think of pushing through tough times. People with perseverance work hard when the odds get stacked against them. My grandpa was two years old when his father passed away. He reached thirteen years old and went to work to help support his family. He began stacking wooden boards at Ercol Furniture Company. My grandpa slowly worked his way up the ladder by stacking logs, running machines, selling retail and so on. My grandpa endured tiresome and lifeless jobs but persevered through every position he held.

Perseverance means to fight for excellence even when it gets hard. After thirty years, my grandpa got married, had three kids, and continued to work at Ercol Furniture Company. With support from his boss and family, he decided to attend Harvard University's Business School. Two diligent years passed. My grandpa graduated and his boss promoted him to the Chief Operating Officer. My grandpa worked at Ercol Furniture Company for fifty-five years, the only place he ever worked.

Those with perseverance never give up. Six years ago, at age 79, my grandpa became sick. He got diagnosed with Necrotizing Fasciitis, a flesh-eating virus. According to Liberty Voice, this disease comes with a tragic 75% mortality rate. To stop the virus from spreading through his body, they were forced to amputate his leg. The transition was hard for him and it caused frustration. His whole life changed. When I talked to him on the phone, his voice sounded weak. Slowly, my grandpa persevered and became healthy again, the strength in his voice returned.

Perseverance means to stand tall when your world comes crashing down. Three years later my dad, and my grandpa's oldest son, passed away. My whole family fell into shambles but he continued to stay strong for us and be the glue that held us together. My grandpa lost one of the loves of his life. He persevered through his own grief while being the backbone of our family.

My grandpa's childhood was anything but easy. He started working at a young age to provide for his family and put off the perks of childhood. My grandpa moved up through the company, and worked jobs he didn't enjoy but worked hard no matter his job title. He worked for thirty years, got married, and started a family. Then, he went back to school and graduated from one of the most prestigious schools in the world. Perseverance means to continue to fight, over and over again.

My grandpa worked his way to the top and seemed to have it all; three healthy sons, a loving wife, a beautiful home, and money to spare. He stayed humble and taught his kids the importance of hard work, respect, and dedication. My grandpa retired and went on to travel the world with my grandma, sending postcards from all over. His life became like a fantasy, but it came crashing down when he lost his leg. My grandpa's life got turned upside down, but he accepted the cards God dealt him. The death of my dad served as his latest test. As always, he passed with flying colors.

When I hear the word 'perseverance' I think of my grandpa. It is hard not to think of him after watching him fight through the hardest trials life offers. I admire my grandpa for working hard daily and creating a wonderful life. My grandpa stands as a perfect example of turning lemons into lemonade. When obstacles occur like my father passing, my sister moving to college, or suffering devastating losses in volleyball, I think of my grandpa. He fought in every stage of his life, and if he was able to overcome those things, I can overcome anything.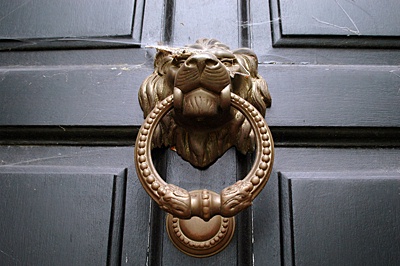 © Linhda T., Durham, NC