What it Was Like
February 8, 2017
On May 16th, 2015, I woke up as usual and started my normal Saturday routine. Little did I know that everything would soon change for the worse.

A phone call from my sister threw me off guard as it was the third time she had called that morning. I picked up the phone. It was silent for a second, then I heard sobbing. Not knowing what was going on, I tried to calm my hysterical sister down enough to talk to me and tell me what was wrong. The news of my best friend passing away rang in my ears over and over as my sister kept saying my name to see if I was still on the other end… I couldn't believe what I was hearing. Maybe it was just a joke! Or maybe this was all just a dream. I couldn't move. All I could do was stare blankly into space because the shock of the news had fallen over me.
"Why would he do something like this?" is all I could ask myself in the following days of planning the funeral. Several nights I laid awake crying, screaming sometimes, even going mad over the fact that it didn't make sense. None of this made sense. He was such a beautiful soul, someone who deserved to live a happy life, not end it all in one night.
All of his dearest friends came to his funeral. The looks on their faces were confused, upset, angry--any emotion you could ever feel was felt that day. No one knew why, but I think that was the reason we were all there--to get answers, to figure out why such a good person had to go so quickly, why all of the sudden our friend was ripped out of our lives like a page from our favorite book.
The week of his passing was like a nightmare I couldn't wake up from-- something that I would never wish on my worst enemy, something that I never thought I would have to go through. My heart was ripped from my chest and smashed into a million pieces: my world stopped that day.
There is not a day that goes by that I still don't question the reason why Why would god take someone so amazing? There are days that I'm angry or that I still don't believe that he's really gone.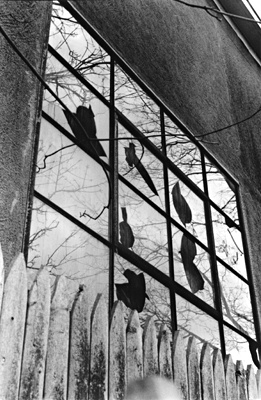 © Halsey S., Marblehead, MA